Pompeo GMO Labeling Bill Draws Detractors, Supporters
Pompeo GMO Labeling Bill Draws Detractors, Supporters
On Capitol Hill last month, Vermont Assistant Attorney General Todd Daloz urged lawmakers to reject Pompeo's Safe and Accurate Food Labeling Act of 2015.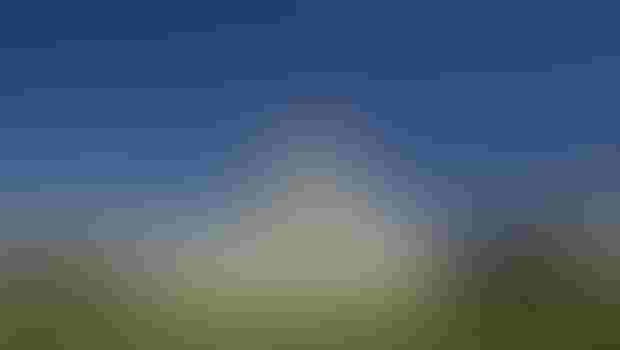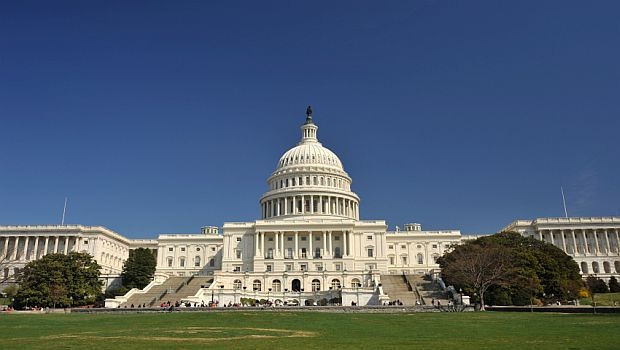 The national fight over whether to require labels on genetically engineered (GE) foods has increasingly shifted from the state legislatures to the U.S. Congress.
Rep. Mike Pompeo, a Republican from Kansas, last month introduced modified legislation that would not only preempt states from requiring GE labels, local governments and states would be barred from restricting crops that have been genetically modified, according to the nonprofit Center for Food Safety. Opposing legislation in Congress would create a national mandatory labeling standard for GMOs.
"Increasingly this fight has come to Washington D.C. and now legislatures are battling over whether states will retain the right to label genetically engineered foods," said Colin O'Neil, director of government affairs with the Center for Food Safety, in a phone interview. "We've seen legislation introduced on both sides of the issue."
Debate on Pompeo Bill
In testimony June 18 before a health subcommittee in the U.S. House of Representatives, Vermont Assistant Attorney General Todd Daloz urged lawmakers to reject Pompeo's Safe and Accurate Food Labeling Act of 2015. Vermont Attorney General William Sorrell is charged with implementing and defending Act 120; the Vermont law requires labels on genetically engineered food and takes effect in about a year.
"If enacted as drafted, H.R. 1599 would have two central, and in my view, negative effects," Daloz testified, referencing Pompeo's bill. "The first would be to immediately—upon enactment—cancel existing legislation like Vermont's Act 120. The second would be to provide only an incomplete federal structure for the labeling of GE foods, and one that lacks any meaningful statutory standards and places much, if not all, of the responsibility for creating the structure in the hands of a federal agency."
In introducing a version of the bill last year, Pompeo said his legislation affirmed the authority of the FDA to require a label for foods that are considered unsafe and would eliminate the potential for a patchwork of state regulations that could drive up food costs, mislead consumers and burden farmers.
"I'm concerned that a patchwork of state labeling schemes would be impractical and unworkable," said Rep. Joseph Pitts, a Republican from Pennsylvania who chairs the health subcommittee, in his opening statement during the June 18 hearing. "Such a system would create confusion among consumers and result in higher prices and fewer options."
Michael Conaway, a Texas Republican who chairs the House Agriculture Committee, also expressed support for a national policy and said it was a priority for his committee.
"A patchwork of arbitrary and inconsistent state and local labeling laws will raise consumer costs and negatively affect our ability to enhance food safety, food quality, and environmental sustainability," he said last month in a statement.
Pompeo's bill, however, may not have adequate support to get through both chambers of Congress. Critics last year dubbed the legislation the DARK Act (Deny Americans the Right to Know Act) because they say it would thwart state efforts around the nation to require labels on GE foods.
"This bill faces a really steep climb in the Senate," said the Center for Food Safety's O'Neil, "where no Senate Democrat has come out saying they are willing to cosponsor such a preemption bill."
Vermont Litigation
Only one state in the nation has a GE labeling law that is set to take effect soon: Vermont. That is unless the judiciary finds Act 120 unconstitutional.
A number of food groups including the Grocery Manufacturers Association (GMA) have moved to overturn Act 120 in federal court. In April, a federal judge Christina Reiss denied the plaintiffs' request for a preliminary injunction and indicated she would find constitutional the labeling requirement. The plaintiffs have filed an appeal and recently laid out their arguments for why Act 120 runs afoul of the First Amendment. Still, the initial ruling may have emboldened the states.
"It's no secret a lot of legislators were waiting to see what happened in Vermont and given the judge's initial decision, I think that gives state legislators a little more confidence to move forward on this," O'Neil said.
Subscribe and receive the latest insights on the health and nutrition industry.
Join 37,000+ members. Yes, it's completely free.
You May Also Like
---