Marketing your reduced-sodium products
Marketing your reduced-sodium products
Nancy Gaul, senior marketing manager, Health and Wellness, Tate & Lyle, is the author of this guest blog detailing stealth versus overt: the state of marketing your reduced-sodium products.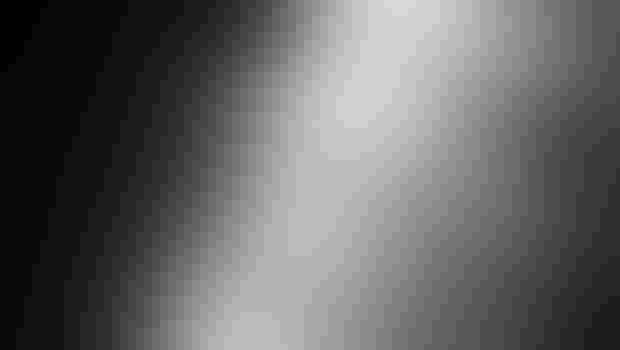 Editor's Note: As pressure mounts to reduce sodium in the food supply, many food and beverage companies have been proactive and taken steps to lower sodium levels in their products. While sodium is a top concern for consumers, market research shows fewer consumers are looking for sodium on labels, suggesting reduction efforts will continue to rest primarily on manufacturers. Nancy Gaul, senior marketing manager, Health and Wellness, Tate & Lyle, is the author of this guest blog detailing stealth versus overt: the state of marketing your reduced-sodium products.
With many food manufacturers taking significant measures to reduce sodium levels in their products, and most consumers claiming they avoid excess sodium, one might think "Reduced Sodium" package claims would be a crucial part of a successful marketing strategy. Not according to recent market data, however.
Why? The answer is simple—consumers' obsession with great taste. The majority of the U.S. population (75%) say taste is the most important factor when making food choices.1 And for many consumers, less sodium equates to less taste, which might explain why 83% of Americans claim to be concerned about sodium, yet only 46% have actually decreased their intake.2
In order to do their part in helping to lower the population's sodium intake levels, many food manufacturers are choosing to take a silent approach to reducing the sodium content of their products. This "stealth" reduction strategy means marketers aren't making sodium-reduction claims on packaging, as opposed to "overt" strategies that do make those claims.
We have observed that stealth reduction strategies are especially prevalent in the snack food category. In fact, more than 50% of U.S. potato chip brands used a stealth strategy in 2013, while just 2% used an overt strategy, according to an analysis done for Tate & Lyle using data from Innova and IRI. Sodium levels in the packaged bread category also have been decreasing without significant on-pack messaging. From 2008 to 2012, average sodium content in new product launches dropped from .49 to .41 grams per 100 grams of bread.3
Some brands are using overt strategies, but they represented only 3% of all U.S. product launches in 2013. Although low, we have started to see an increase in overt marketing year over year since 2010.4 But rather than using a direct claim like "low sodium," which might signal to consumers that taste has been sacrificed, we're seeing marketers use appealing culinary terms like "hint of salt" or "lightly salted."
While stealth and overt reformulation efforts are gaining momentum, both strategies present a challenge for food manufacturers. The reality is that the reduced-sodium product has to maintain the great taste consumers expect. Ingredient suppliers are working to provide innovative solutions to help manufacturers make this possible.
So what does this mean for food marketers?
First, it's important to remember that consumers are trying to reduce sodium intake and a large percentage are checking sodium content before choosing foods.5 Second, attitudes and behaviors of specific consumer segments should determine whether you use an overt or stealth sodium reduction strategy. Third, regardless of your sodium-reduction strategy, partnering with an innovative ingredient supplier that can help meet consumer demand for clean salt taste is essential to success.
Nancy Gaul is the senior marketing manager, Health and Wellness, at Tate & Lyle, Hoffman Estates, Illinois.
References
1. International Food Information Council, "Food & Health Survey," 2014
2. HealthFocus International Survey, US, 2012
3. Innova Market Insights, 'Sodium Reduction – Benchmarking Brands: Bakery', August 2013
4. Innova Market Insights, 2013
5. Health & Wellness Trend Survey Compendium, 2013
Subscribe and receive the latest insights on the healthy food and beverage industry.
Join 47,000+ members. Yes, it's completely free.
You May Also Like
---