Marine Ingredients: The Next Wave in Innovation
Marine Ingredients: The Next Wave in Innovation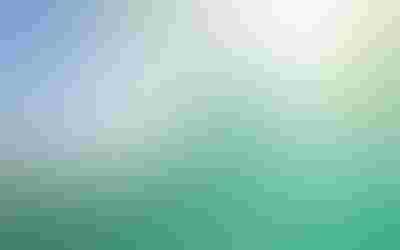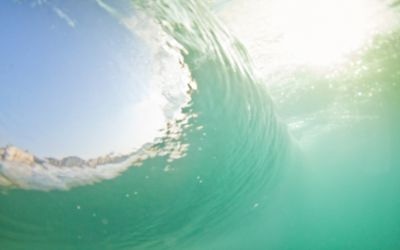 by Matt Incles
Many of the worlds leading food and drink companies reflect consumers interest in health, wellness, natural and sustainability through commitments to reduce levels of salt, sugar and fat; investment in developing functional products designed to deliver health benefits; reformulations that replace synthetic additives with natural ones; and making sustainability assurances, particularly when sourcing raw materials.
However, executing these strategies poses challenges. Efforts to reduce salt (a key part of many companies health and wellness strategies) impacts flavor perception of the product; developing functional products requires investment in new and unique ingredients that stand up to independent scientific scrutiny; performance and cost are key considerations in sourcing natural alternatives to synthetic additives; and delivering on sustainability commitments requires even more efficient use of raw materials. On top of these challenges are the commercial realities that companies are continually facing to remain competitive, and to seek new and unique ways to differentiate their products.
Marine-derived ingredients are increasingly showing promise in their ability to deliver novel and sustainable solutions, helping food and drink companies deliver against their health and wellness, natural and sustainability strategies.
Salt Reduction
Salt plays an important role in food, helping to maximize flavor, maintain product structure and contribute to food safety by acting as a preservative. However, excessive salt can lead to health problems, such as elevated blood pressure. In committing to salt-reduction targets, many food companies are required to also consider the effect this will have on the product, particularly taste perceptions. Indeed, only this summer Campbells soup announced it would be adding back some of the sodium it had previously removed from its soup products amidst fears that consumers did not like the taste. Adjusting sodium levels is one solution; another is to use alternative ingredients such as seaweed, which reportedly delivers a salty taste, but with far lower sodium levels. Scientists at Sheffield Hallam University in England are currently exploring the benefits of seaweed with Seagreens®, a supplier of Hebridean wild wrack seaweed. With only 3.5-percent sodium (compared to table salt [39 percent] and SoLo [16 percent, reduced sodium salt]) and with higher traces of vitamins and minerals, the potential benefits are compelling. While seaweed has been widely used in Asian markets, it has only recently begun to make headway in Western markets.
Functional Ingredients
A major opportunity area for food and drink companies in recent years has been the functional food market. Valued at US$24.2 billion and with annual growth of approximately 8 percent per annum, the functional foods market has attracted a great deal of interest from food manufacturers because of the significant added-value potential in developing products that claim to deliver positive health benefits. Digestive and heart-health claims have formed the bedrock of the functional market by using ingredients, such as prebiotic fibers, probiotic cultures and plant stanol esters. However, with a slight maturing of the category and tighter regulatory control, enforced by greater scrutiny from independent scientific bodies such as the European Food Safety Authority (EFSA), achieving a foothold in the market will require greater differentiation for the product and the type of health claim made (e.g., brain health, eye health and so on), and by using new and unique functional ingredients with scientifically proven benefits. The marine environment is already favorably positioned as fish oils have proven to be one of the richest sources of essential fatty acids (EFAs), such as omega-3, which is a key ingredient in many food supplements, and baby and infant formula products. Efforts to eliminate a fishy aftertaste have led to the growing use of omega-3 oils in food and drink products. For example, Ocean Nutrition Canada (ONC), a supplier of omega-3 docosahexaenoic acid (DHA) and eicosapentaenoic acid (EPA) products, worked with Wilmar (an Asian agribusiness) to launch Arawana 3A+ premium cooking oil. Enriched with omega-3s, this popular Chinese cooking oil is an innovative breakthrough in raising low consumption levels of omega-3s in the Chinese population.
However, marine ingredients have shown even further promise in functional areas other than fish oils. Recent research concluded bioactive peptides such as chitooligosaccharide derivatives, sulfated polysaccharides, phlorotannins and carotenoids from marine sources, can be used indirectly as functional ingredients to reduce cancer formation in the human body.1
Marine-peptides are linked not only to their antioxidative benefits, but are also suggested to have the following major bioactivities: antihypertensive, anticoagulant, immunostimulation, glycemic index-reducing, gastrointestinal (GI), anti-stress and satiety. Application of functional marine ingredients (not including omega oils) in functional foods is relatively low. However, this may change as scientific research in this area advances.
Natural Claims
One of the more pressing current issues for the food and drink industry is the use of natural over synthetic additives. Many companies already have or are in the process of reformulating their products, particularly those aimed at children and in Western European markets (especially the United Kingdom). Under particular scrutiny is the use of synthetic colors, which has led many colors suppliers to invest in developing new natural-color solutions. One of the more high-profile examples of color reformulation from a major food company was Nestle Rowntree removing its blue Smartie while it found a natural alternative to using Brilliant Blue (E133). Spirulina, a natural food colorant produced from a blue-green algae, enabled the company to return the blue Smartie to its line in 2008.
Its not just colors that are feeling the effects of demand for natural; other additives such as preservatives are as well. Leatherhead Food Research, in conjunction with Aquapharm, a Scottish marine biotechnology company, is working to develop a source of naturally derived antimicrobial compounds from marine bacteria and fungi.
Sustainability
In recent years, the need to feed a growing global population with increasingly scarce resources has led food and drink companies to place sustainability at the heart of their corporate strategies and operations. With the exception of over-fishing the worlds oceans, the majority of concerns over resource use refer to land-based (or locked) commodities such as arable crops, oil and gas. Yet two-thirds of the worlds mass is made up of ocean and sea, and significant areas remain unexplored. While a sustainable approach to using the marine environment is essential, the scale of resources available for use in food and drink manufacturing is yet unknown. If used effectively, this could ease the pressure on land-based resources.
One of the key considerations for food and drink manufacturers in using marine ingredients is commercial availability and security of supply. While use of marine-derived ingredients in the food industry is in its infancy, use of marine ingredients for other uses such as pharmaceuticals, cosmetics and other industrial purposes is well established. Growing market potential for use of marine ingredients in food and drink products, especially functional products, may foster virtuous benefits for both suppliers and buyers of marine ingredients, and help to develop sustainable production levels.
Matt Incles heads up the market intelligence department at Leatherhead Food Research , and has overall responsibility for producing market intelligence reports, conferences and consultancy projects. Incles has delivered a wide range of consultancy projects for food industry clients and he is experienced at producing bespoke qualitative and quantitative research and analysis.
Subscribe and receive the latest insights on the healthy food and beverage industry.
Join 47,000+ members. Yes, it's completely free.
You May Also Like
---