Let's Get Clinical: Why Science is Critical for Marketing Success
Let's Get Clinical: Why Science is Critical for Marketing Success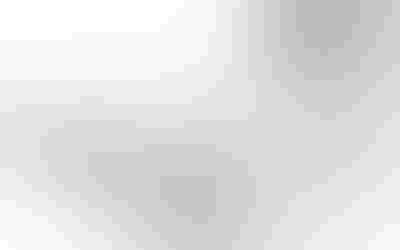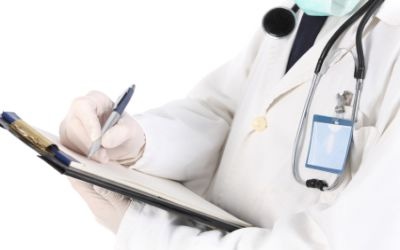 by Lauren Clardy
Increased regulatory scrutiny combined with strict requirements from marketing partners to only use ingredients with a sound, supportive scientific platform create the need to communicate clinical evidence clearly, assuredly and legally. The science needs to be relevant, distinct and offer results a manufacturer can use in support of its finished products.
It is clear the standard of scientific evidence is becoming increasingly more rigorous globally as regulatory and scientific agencies place utmost importance on human intervention studies in the substantiation of health claims. The only path forward is for companies to conduct well-controlled clinical trials.
An evolving competency within supply-side companies is knowing how to go from science to claim and from claim to successful brand. It's a combination of scientific research acumen, regulatory expertise and marketing savvy.
Clinical trials are a key component required for substantiating claims for functional foods, food and nutrition ingredients, and dietary supplements. The planning and design of a clinical trial plan is arguably the most important phase of the clinical trial lifecycle. Many key factors must be considered before, during and after each trial in order to provide the best chances for success.
Design and Planning of Clinicals
Sustainable science takes considerable time, effort and commitment to develop something of real value, and is an essential goal when designing a clinical plan and clinical trial blueprints. Clients often have to ponder key factors such as which health outcomes to view as a priority, what measurement tools make the most sense for these outcomes, and in what study population. Additionally, expected efficacy of various doses of the product against a chosen outcome may or may not be easily presumed from prior preclinical or clinical work on the product, or on similar products. More often than not, a succession of clinical studies is needed to achieve all goals. A comprehensive review of the existing literature, consultations with experts and adequate statistical analyses will maximize the odds of success in designing the studies that make up a sound clinical plan.
Start with the question: What claim(s) would you ultimately like to make for your ingredient? Then work backward to identify the appropriate endpoints and a trial design that supports the claim. This is more efficient than the typical approach, i.e., to simply measure everything and see what's significant.
Often, when organizing a clinical study, companies overlook the regulatory environment in which their products will be launched as well as the regulatory requirements needed to substantiate desired claims on the product. What level of evidence do regulators seek for the desired type of claim? Is there a registration process for these claims? Each jurisdiction has its own set of regulations. Having a global understanding of the regulatory environment is essential in moving health substantiation claims forward.
In addition, companies often enter into a clinical study without considering commercial goals. It is important to consider the desired claims from a commercial perspective as well. While study designs should be built on prior science and with regulatory authorities in mind, the end goal should be based on future commercial needs. This will influence the study sequence and each studys design.
Well-designed clinicals afford a solid head start in approval and acceptance both by consumers and regulators. With growing pressure from consumers, consumer advocacy groups and regulatory bodies for truthful claims on product labeling and in advertising, there has been a corresponding increase in the expected scientific rigor for health claim substantiation. It is better to craft a marketing strategy around sound science than to attempt to match bits and pieces of science to fit a marketing strategy. In addition, solid science is an indisputable requirement to sustain an ongoing relationship with customers and consumers alike.
Differentiation
In addition to meeting regulatory standards, it is important for companies to differentiate themselves from the competition in saturated markets. Sound clinicals that energize an ingredient's brand equity occur through proper planning and design prior to commencement. Considering that many companies continue to make unsubstantiated claims with no or weak supportive data, product claims backed up by clinical trial results offer a way for companies to differentiate themselves. Company sales and marketing departments can also make effective use of clinical trial findings when communicating the benefits of a product to the medical and scientific communities or directly to consumers.
In creating products that deliver a true functional benefit, the key to success is where strong, sustainable science meets consumer appeal. Finding that key isnt easy or quick, but the chances for success are improved by objectively evaluating the science early in the innovation process.
Critical steps are to prepare and develop a clinical research strategic plan and build the science support. Clearly, the process of identifying, evaluating, substantiating and bringing to market science-based ingredients and products is unique. It entails a combination of scientific depth, regulatory and clinical testing expertise, consumer understanding and commercial experience. These are all important components of delivering distinguished, actionable products for long-term sustainable growth and ultimately marketplace success.
Lauren Clardy, B.Sc. nutrition, is president of NutriMarketing, a marketing and business development consultancy that focuses on the areas of innovation and strategy, and helps companies turn new technologies and scientific breakthroughs into winning products and concepts. She has worked on projects for companies ranging in size from start-ups to multi-national corporations, and provides expert marketing solutions and business strategies for market leaders and technology innovators in the B2B and B2C markets.
Related Content:
Feature - Why RCTs are Key to Substantiation Claims  
Webinar - Global Strategies to Substantiate and Support Supplement Claims
Slideshow - The Clinical Trial Advantage
Subscribe and receive the latest insights on the healthy food and beverage industry.
Join 47,000+ members. Yes, it's completely free.
You May Also Like
---