Good Bugs are Big Business
Good Bugs are Big Business
Probiotic supplement brands that focus marketing efforts on proven strains targeting specific demographics with precise health issues can realize success in 2016 and beyond.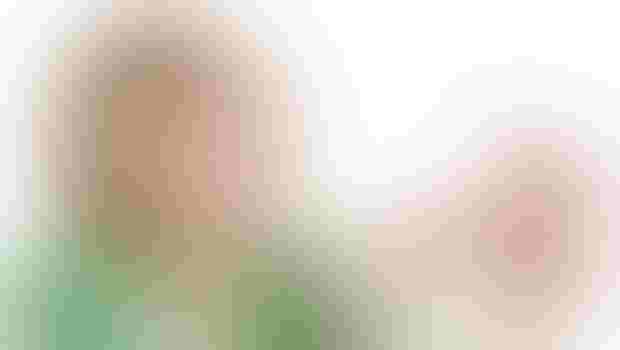 Once relegated to discussion in fringe health communities, gut health has finally found its place in consumer health products. The convergence of a critical mass of attention from mainstream consumers on gut health, combined with a comfort level that "good bugs are good for you," yields significant market promise for probiotics in both foods and supplements in 2016.
The Opportunity
According to Nutrition Business Journal, the probiotics supplements market, which brought in approximately US$1.2 billion in 2013, is expected to double in size by 2018. Probiotic foods, which were a $7-billion industry in 2013, are projected to grow to $10 billion by 2018.
Beyond probiotics for digestive health, solutions for immunity and cognitive support are key areas. Suppliers such as Lallemand Health Solutions and Chr. Hansen have filed patents and provided clinical studies demonstrating reduced illness and increased immunity based on a combination of their proprietary strains.
Other areas of potential include women's health (the use of probiotics to balance vaginal micro flora) and "psychobiotics," which address the gut-brain connection, i.e., how balancing gut micro flora can be effective in promoting ideal levels of neurotransmitter support, potentially alleviating anxiety and minor depression, and providing stability to mood. Proprietary strains from manufacturers such as Lallemand and Winclove are aimed at this market. Further opportunities in probiotics are dental health, personal care, pet health and children's behavioral development.
Quick Science Background
In a simplistic nutshell, probiotics are "good bugs" that are used to help ensure the micobiota (gut environment) is a more favorable environment. By doing so, there is less inflammation of the gut lining, increased overall immunity, and a reduction in a variety of health issues associated with "leaky gut."
Probiotics are just one part of a much bigger story of the microbiome and gut flora. The role of the gut flora on physical and emotional health, as well as the various factors that can be used to manipulate this environment, are just coming into the conversation.
As with any other microbe, probiotics are defined by their genus and strains, meaning their resulting claims are specific. This makes it essential that brands understand the specific areas and "conditions" their products are best suited for, and work with the right experts to ensure their formula, packaging, claims and positioning are working in coherence—avoiding not only what is sure to be increased government scrutiny in the supplement and probiotic claims space, but also potential confusion and backlash from consumers.
For all probiotic supplement manufacturers, educating consumers on why probiotics should be a key part of their preventive health regimen will be important. A lack of overall understanding of the specific benefits at the consumer level will further exacerbate challenges to standing out in an increasingly crowded marketplace.
Without that education and clear communication of benefits on packaging and marketing materials, consumers will be unable to differentiate the benefits of one formula or supplement from another.
As additional studies and clinical trials yield new and interesting results, manufacturers and brands will have an increasingly greater pool of claims and copy to pull from. For now, this pool is limited, making it even more critical that brands utilize clear and concise benefit-driven marketing—from the formula through to the delivery vehicle of the product.
With respect to probiotic supplements, while the growth potential is high, there is an increased desire for consumers on the whole to "eat" their supplements, and for "functional" foods to be a seamless part of their consumption patterns.
Manufacturers that are keen to stay in the pill and supplement space will need to pay close heed to where the market is going, and ensure their delivery vehicle choices align with what consumers are most looking for and where formulations have the most efficacy.
The microbiome and bacterial environment for each individual is particularly unique. The nature of probiotics lends them to inconsistent and potentially disappointing results. Developing consistent-performing probiotic products that meet consumer expectations, as well as increased regulation on supplement claims, is an area for careful attention.
Regulations outside of the Unites States may limit the growth potential of this market. For example, Europe does not permit the use of the word "probiotics" on any product labels, as it deems it a drug-centered claim.
As many new players enter this market quickly, a few points will be key for probiotic supplement brands looking to rise to the top. The need to differentiate is particularly relevant in the supplement space, where flavorings, usage convenience and packaging preferences are of less relevance.
1) Understanding how a formula can be perceived as different or propriety through the use of unique claims or clinical studies.
2) Showcasing how products or strains, which may offer no actual additional claims compared to a competitor, are actually more effective due to the use of enhanced or delayed delivery mechanisms that make the probiotic more bioavailable. As probiotics pass through the gastrointestinal (GI) tract, they are often destroyed and made less effective. 2016 will see increased developments in microencapsulation and other forms of delayed release.
3) Developing positioning and marketing such that a product is targeted to a specific audience. For example, instead of generic immunity claims, a more specific focus on travelers or athletes, e.g., boosting performance by reducing downtime.
While the focus of this article was probiotics themselves, no supplement article in 2016 would be complete without discussion of the changing face of the industry. In particular, probiotic supplement manufacturers and brands will need to keep a watchful eye on evolving government oversight committees, increased consumer skepticism, and what promises to be a near-term deluge of competitive activity involving questionable science.
Sunita Kumar is a multi-prong entrepreneur and the founder of Nourish Nutrition Inc. (nourishnutrition.com). After spending more than a decade at leading consumer brands and agencies launching products and campaigns for companies such as L'Oreal, American Express, Intuit, Visa, Amazon and Sprout Organic Foods, Kumar now brings her expertise as a scientist and marketer, along with her background in product formulation, supply chain and health-focused retail, to companies looking for guidance on trends and ingredient formulation, as well as advice on how to optimize their retail story to drive business growth.
Subscribe and receive the latest insights on the healthy food and beverage industry.
Join 47,000+ members. Yes, it's completely free.
You May Also Like
---