Formulating Clear Whey-Protein Beverages
Formulating Clear Whey-Protein Beverages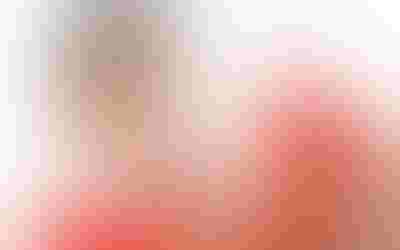 MADISON, WIMeeting consumer expectations for clear, protein-fortified ready-to-drink (RTD) beverages, such as sports beverages, can prove difficult. A major problem is encountered when some of protein is denatured and aggregated during thermal processing, resulting in an unattractive turbidity or white precipitate. However, researchers at the University of Wisconsin, Madison, found that the mix of ingredients and product pH are key to formulating clear beverages that contain whey protein.
Sports beverages contain sugars as well as salts, and they both can influence turbidity in protein-fortified beverages. The hot-fill treatment (8°C for 2 minutes) needed for extended RTD beverage shelf life, causes denaturation and aggregation of whey proteins at a pH near the isoelectric point (pH 4.6).
To formulate a clear, protein-fortified beverage, he researchers took three approaches: centrifugation to remove insoluble protein aggregates, addition of ingredients, and modifying pH in a range from 3.0 to 4.0. The researchers started with a plain protein-and-water beverage, using a whey protein isolate to obtain a protein concentration of 25 grams/liter, a level that would meet a label claim for a good source of protein. Ingredients tested included: glucose, sucrose, sodium chloride, sodium thiocyanate, propylene glycol, urea, calcium chloride, potassium phosphate monobasic, asparagine, proline, glutamine, cysteine, glycerol, ethanol, fructose, high fructose corn syrup (HFCS), maltitol, mannitol, sorbitol, erythritol, trehalose, xylitol, lactitol and isomalt.
They found that, although all samples were essentially clear before and after heating for all ingredients at pH 3.6 and below, the ingredients in the formulation were crucial to clarity in products at a pH of 3.8 and above after heat treatment. At pH 4.0 adding salts increased the turbidity significantly compared to the control. However, adding sugars or sugar alcohols did not significantly affect the beverages turbidity after heat treatment compared to the control, unless the sugar alcohols were used at levels of 50 or 100 grams/liter. When the researchers removed insoluble protein aggregates by centrifugation before the heat treatment, they saw a statistically significant decrease in turbidity after the samples were heated.
The scientists concluded understanding these results at the molecular level will assist food scientists in selecting processing treatments, ingredients, and pH in the development of shelf-stable clear beverages that contain whey protein.
Subscribe and receive the latest insights on the healthy food and beverage industry.
Join 47,000+ members. Yes, it's completely free.
You May Also Like
---