FDA Warns ABCO for Sex Supplement Adulteration
FDA Warns ABCO for Sex Supplement Adulteration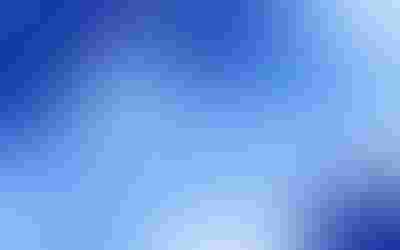 ALAMEDA, Calif.Adulteration and illegal health claims landed contract manufacture ABCO Laboratories Inc. a warning letter from FDA. FDA took found a product contained sildenaftl analogues, two products with illegal pain relief health claims, a homeopathic product with ibuprofen and a product that contains an ingredient that isn't a legal dietary ingredient. All of these issues violate the law, FDA said.
FDA inspected ABCO Lab's manufacturing facility in Fairfield, CA, on Aug. 26 through Sept. 9, 2011. During the inspection, FDA investigators collected samples and product labels of "IBU-RELIEF 12," "Idebenone," and "Sexual Virility Max" manufactured at the facility and distributed to own label distributors.
FDA said as formulated and labeled, "IBU-RELIEF 12" and "Sexual Virility Max" are in violation of the Federal Food Drug and Cosmetic Act.
Sex Drug Adulteration
Sexual Virility Max had adulteration issues; specifically, FDA found a sample contained sulfoaildenaftl and sulfosildenaftl, which are analogs of sildenaftl, an active pharmaceutical ingredient found in Viagra, an FDA-approved drug product intended to treat erectile dysfunction (ED).
FDA said the sulfoaildenafil/sulfosildenafil content creates a potential for adverse events, particularly since the product does not include a warning or even label that it contains drugs that may interact with nitrates found in some prescription drugs, such as nitroglycerin, and may lower blood pressure to dangerous levels. Consumers with diabetes, high blood pressure, high cholesterol or heart disease often take nitrates, FDA noted.
ABCO issued a voluntarily recall  of Sexual Virility Max (Lot 10090571) after FDA's inspection, but the agency still said the company's response, sent Sept. 29, 2011, was inadequate because it did not address whether it will terminate the manufacturing of Sexual Virility Max, or change its formulation to remove sulfoaildenafii and sulfosildenafil contained in the product.
Structure/Function Claims
FDA said the name of the product, Sexual Virility Max, makes clear that the product is intended to affect the structure or function of the body, but the structure/function claim for Sexual Virility Max does not describe the effects of nutrients or dietary ingredients in the product. Rather, the claim is made for the product as a whole and relates to its sulfoaildenaftl and/or sulfosildenaftl content. FDA said structure/function claims made for a dietary supplement must describe the role of a nutrient intended to affect the structure or function of the body.
IBU-RELIEF 12 was in violation for "pain relief" claims. FDA said pain relief claims show the product is intended to affect the structure or function of the body, and is therefore an unapproved drug, not a supplement as it's marketed. FDA noted drugs intended for pain relief are evaluated under the Tentative Final Monograph (TFM) for GTC External Analgesics, which did not include ibuprofen or arnica Montana. These ingredients were also not evaluated as part of the OTC drug review for any external use, FDA noted.
Ingredient Issues
Per FDA's homeopathic compliance policy, homeopathic drugs cannot be combined with nonhomeopathic ingredients. However, IBU-RELIEF 12 combines arnica Montana, an established homeopathic ingredient, with ibuprofen, which is not a recognized ingredient in the Homeopathic Pharmacopeia of the United States (HPUS). FDA said this takes IBU-RELIEF 12 out of the homeopathic drug classification and puts in into the unapproved new drug category.
FDA also found ABCO Labs manufactured a product, Idebenone Capsules, 100 mg, which unsurprisingly contained idebenone, a synthetic analog of coenzyme Q10  that the agency determined is not a dietary ingredient after a March 2003 new dietary ingredient (NDI) notification. FDA said the product shipped to a own label distributor without labeling and the intended use wasn't clear, but the agency wanted to warn the company that idebenone cannot legally be manufactured into a dietary supplement
In 2003, FDA pointed out that idebenone  had been the subject of numerous investigational new drug (IND) applications. Given that idebenone was not marketed as a dietary supplement or as a food before it was authorized for investigation as a new drug, idebenone is excluded from the definition of a dietary supplement. Further, the agency said idebenone does not fit into the definition of dietary ingredient because it is not a vitamin, mineral, herb or other botanical amino acid, dietary substance for use by many to supplement the diet by increasing the total dietary intake, or a concentrate, metabolite, constituent, extract, or combination of any ingredient described above.
FDA on Watch
FDA's inspection found other cGMP (current good manufacturing practice) violations related to manufacturing processes and test methods for its over-the-counter (OTC) drugs. FDA acknowledge that the company revised pertinent procedures to correct these violations, but warned the adequacy of these corrective actions will be evaluated by the agency at the next inspection.
 INSIDER's Take:
When FDA conducts a GMP inspection, it will take samples to test in its own labs, especially if those products are often used in high-adulteration risk categories, such as sexual health and homeopathic drugs. Earlier this year, FDA has warned companies that their sexual health products were adulterated and that their homeopathic products contained nonhomeopathic ingredients.
FDA is always concerned with monitoring health claims, and here, it shows "pain relief" and even the name "Sexual Virility Max" are considered structure/function claims, which must follow strict guidelines.
If FDA has a problem with a NDI notification, it will not entertain the idea that the ingredient will later (even nine years later) be OK for use in a supplement. FDA showed that here with regard to idebenone.
Lastly, FDA warned that even though the company fixed cGMP violations, it will be back to make sure those violations are still corrected. If FDA has found violations during its inspection, any company can be sure another visit is coming.
Find other lesions FDA is teaching the industry from its warning letters in this INSIDER image gallery, "Top Ten Warning Letter Lesions."
Subscribe and receive the latest insights on the healthy food and beverage industry.
Join 47,000+ members. Yes, it's completely free.
You May Also Like
---