Exploring the Asian Market
Exploring the Asian Market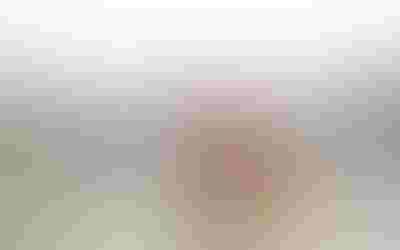 by Andrea W. Wong, Ph.D.
There is growing interest by the food and supplement industries to expand into the Asian marketplace because of the large market size, the Westernization of lifestyles, and the long-standing history of using foods and natural products for health promotion. With these new opportunities comes the challenge of navigating the various regulatory landscapes.
Japan, for example, is credited with pioneering the term functional foods in 1984, later replaced by the term health foods. One category of health foods that is of great interest to ingredient companies is Food for Specified Health Uses (FOSHU), which refers to foods containing ingredient(s) that are consumed for the maintenance or promotion of health, for the control of health conditions (e.g., blood pressure or blood cholesterol) or for disease risk reduction. Evaluations of FOSHU are based on scientific substantiation of efficacy, safety and quality. The requirements for demonstrating efficacy and safety in a FOSHU application are stringent and require studies to be conducted on the food containing the ingredient.
In 2005, two subcategories of FOSHU were introduced: Qualified FOSHU and Standardized FOSHU. While the data requirements for Qualified FOSHU appear to be less strict than for regular FOSHU, only one product has been permitted under this subcategory to date. Standardized FOSHU, on the other hand, has proved to be more popular as it represents a faster approval process for products that meet the standards and specifications that have been established for an approved standardized FOSHU ingredient.
Introducing new products without claims also can be challenging as there are no formal approval procedures for new food and food ingredients in Japan. Instead, companies must seek import approval by Japanese authorities.
Crossing the Sea of Japan into South Korea, this country defines health/functional foods (HFFs) as food supplements (in dose form, e.g., capsule, tablet, liquid, etc.) containing nutrients or other substances with a nutritional or physiological effect. HFFs are divided into two subcategories: generic and product-specific. Products included in the established list of generic HFFs do not require pre-market approval, whereas all new ingredients that are not considered generic HFFs (i.e., product-specific HFFs) must undergo pre-market evaluation by the Korean FDA. Evidence of the standardization, safety and efficacy of the product must be provided. As the regulatory requirements for HFFs are stringent, only highly substantiated ingredients receive approval.
For conventional foods containing functional ingredients, authorization is granted on an individual basis. Applicants must submit a dossier containing information demonstrating the safety and functionality of the final product. Companies seeking to market new ingredients in South Korea must meet the requirements of the Novel Food regulations, which were implemented in 2010.
Moving farther into mainland Asia, the Chinese population represents more than 1 billion potential customers. Companies seeking to introduce ingredients that do not have a significant history of consumption in China (i.e., novel or new resource foods) are required to obtain regulatory approval by the Ministry of Health (MOH). The approval process involves an evaluation of the quality and safety of the ingredient by an Assessment Committee. The Committee also determines the need for additional testing in support of safety; this testing must be conducted by a testing agency accredited by the MOH.
For those intending to include health claims in the labeling and advertising of their product in China, registration of the product as a health food is required. Information related to the quality, efficacy and safety of the product is evaluated by the State Food and Drug Administration (SFDA). Health foods must undergo testing by an SFDA-designated agency before a health food application can be submitted.
While the large Chinese population presents considerable opportunities for the ingredient industry, a major challenge faced by companies looking to enter the Chinese market with new ingredients is the requirement for testing in government-approved agencies within China. This requirement will increase costs, as well as the time to market.
The Asian market presents the greatest opportunity for companies to expand their marketing and sales potential beyond North American and European borders. Given the complexities and differences associated with obtaining regulatory approval for new ingredients and products in Asian jurisdictions, it is important to gather a thorough understanding of the specific requirements in each country. Developing relationships with local distributors and working with consultants with expertise in Asian regulations also are key to successfully entering the Japanese, Chinese and South Korean markets.
Andrea Wong, Ph.D., is a scientific and regulatory consultant within the Food and Nutrition business group at Cantox Health Sciences International . In this capacity, she critically evaluates and interprets clinical and non-clinical study data used for health claim substantiation and safety assessments of food ingredients, food additives and dietary supplements.
Subscribe and receive the latest insights on the healthy food and beverage industry.
Join 47,000+ members. Yes, it's completely free.
You May Also Like
---