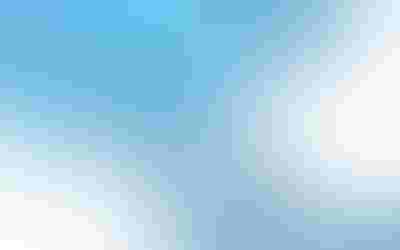 The Far East has long captivated Western societies with philosophies and healing practices. Throughout history, trade was brisk along the spice routes, themselves considered a gateway of commerce, bringing treasures and wisdoms to Westerners who clamored for them and could afford them.
In the modern world, it seems, many of the Far Eastern peoples have become interested in emulating Western practices and consuming our products. And although many hold fast to their traditional medicinal systems (such as traditional Chinese medicine [TCM] in and around China), Western dietary supplements have made tremendous inroads, cultivating growing followings.
According to Reuel A. Igaña, an executive at FUDynamics International Inc., San Juan, Philippines, the total Asia Pacific nutritional supplement market in 2010 (excluding Japan, PROC and Australasia) was estimated to be worth US$11billion, and is expected to grow exponentially and quickly to US$28.5 billion by 2016. The southeast Asian health supplements industry is estimated to be worth more than US$2.5 to 3 billion, and the market is expected to grow at an annual rate of 10 percent each year.
"Similar to Americans, the affluent Asian consumers from Singapore, Malaysia, Thailand, Indonesia and Philippines are discerning consumers who appreciate products that are efficacious, safe and of premium quality," Igaña observed.
Interestingly, Igaña noted U.S.-made dietary supplement products are "perceived to be of good quality, with supporting testimonials and clinical data to substantiate claims. While the market is highly competitive and somewhat saturated, the best prospects include innovative supplements with scientifically proven benefits and focused on preventative care," he said.
The dynamics spurring the growth and strength of the Asian market again seem to mirror those in the United States:  rising affluence, higher income and standard of living; the growing pursuit of healthier lifestyles, longer life expectancies; the sharply increased empowerment of women; and growth of young adults who consider themselves "trendy" as opposed traditional.
Eric Lin, Ph.D., a physician and executive at Song De Clinic and Zymobio International Biotech Limited, Taipei City, Taiwan, observed that in Taiwan, "The growth of demand for supplements has skyrocketed in recent years; the Taiwanese prefer U.S. or Canadian brands such as Amway, HerbaLife and now Market Taiwan (the Taiwan brand for MarketAmerica, a company that highly values this nation and its people)." Here, he noted, the most popular supplements are omega-3s (fish oils), glucosamine, propolis, multivitamins, B vitamins, lutein, reishi and Ginkgo biloba. Taiwanese tend to purchase these supplements at Costco "instead of GNC because they provide lower prices and higher credit," he said.
Interestingly, choices for supplement consumption among the Taiwanese and Chinese are made with a TCM mindset; the aforementioned supplements are believed to be "good for their health without harming the liver or kidneys," Lin described. "Chinese around the world believe that Western medicine will irreversibly damage these organs. They have an aversion to Western drugs."
When it comes to China, Lin said, supplement sales growth is also skyrocketingChina Amway is, he says, "booming fast"but the Chinese are more likely to purchase Taiwanese and Japanese brands. Interestingly, "People know more about dietary supplements in the southeastern provinces than in Shanghai and Beijing, which tend to buy more general supplements.
Most of the Chinese purchase supplements online, and this is growing. However, Lin pointed out, the Chinese do not put much trust in locally produced brands and prefer products from Taiwan, the United States and Japan. "To be successful in China, direct sales and online, e-tailing, is the way to go with these consumers," he stated.
Conversely, Hong Kong consumers like local brands, along with U.S. supplement brands, such as MarketAmerica, Amway and Herbalife.  In Singapore, the Chinese comprise the majority of the population, and they share the same supplement favor and purchasing habits as those residing in Hong Kong and Taiwan, Lin reported. "Forty percent of Malaysians are also Chinese, and these populations use a lot of Chinese herbs as well as vitamins," he said. "Great news for U.S. brands, in Malaysia, the sales of supplements are developing, and I personally believe Malaysia represents a great potential market to entry for supplements. The buying power here is growing like I've never seen it before. One caveat: there are many Muslims, so supplements that are successful here will comply with Halal standards."
ASEAN Regulatory Changes
According to Igaña, many of the regulatory agencies in the southeast Asian countries suffer from weak infrastructures, primarily due to limited human resources. Some of the agencies have fewer than five staff handling the registration matters of new products. As a result, he related, the agencies traditionally performed mainly administrative work and simply endorse approvals of new products after other so-called advanced countries have previously approved them.
This disparity, Igaña observed, has set the scene for the existing approval systems in these countries relying heavily on the Free Sales Certificate or Certificate of Pharmaceutical Product (CPP) issued by reference or advanced countries for product registration. "Although there appears to be a lack of available scientific guidelines and very few of them have been established in the region, the ICH guidelines are well adapted in most countries," he said. "Most countries still have the problem of lack of consistency and transparency in the review procedure. In some countries, we see improvement as more direct communications are becoming possible between regulator and the industry."
But there is unification on the horizon:  a harmonized ASEAN (Association of SouthEast Asian Nations) Traditional Medicines  Health Supplements (TMHS) Regulation is set to be put in motion by 2015. The AAHSA will act as an umbrella organization for the supplements industry associations of Indonesia,, Philippines, Singapore, Thailand and Vietnam as well as provide input into regulatory development in Malaysia ASEAN's other four member nationsBrunei Darussalam, Cambodia, Laos and Myanmar.
The benefits of this harmonization are attractive and should create an invigorated playing field. These benefits include no technical barriers to the movement of health supplmenet products among the 10 ASEAN Member States, lowering the costs to do business, and it will be easier to do synchronized launches, although a U.S. brand may still need to contend with country-specific labeling requirements.
Government regulators from the various ASEAN countries, the ASEAN Alliance of Health Supplements Association (AAHSA) experts, have held a series of meetings since August 2004 to discuss harmonization of their regulations governing health supplements and traditional medicines. In essence, they have agreed to change existing legislation and introduce new legislation based on the associations agreed model. "The European Union (EU) has been working on something similar for the last 20 years, and ASEAN is optimistic that they will be able to implement the harmonization of regulations by 2015," Igaña remarked. "This is expected to fundamentally shape the future regulatory and marketing environment for supplements and traditional medicines across the region."
Key discussions include harmonization initiatives on terminologies, common technical requirements on product placements, post-marketing alert (PMA) systems, GMP (good manufacturing practices), labeling requirements, mapping and building the capacities of member countries. An ASEAN Scientific Technical Committee (ATSC) was established in July 2007 to provide risk assessments and appropriate scientific recommendations on key areas of the emerging regulatory framework. Main areas discussed included:
Maximum levels of vitamins and minerals

Negative list of ingredients

Restricted list of active ingredients

Bovine-derived substances focused particularly on BSE issues

List of restricted additives/excipients

Classification of products at the interface between conventional foods or medicines
When considering international brand expansion, it appears that now is the time to seriously consider owning market share among the ASEAN nations.
Resource Links:
Subscribe and receive the latest insights on the healthy food and beverage industry.
Join 47,000+ members. Yes, it's completely free.
You May Also Like
---