Endorsements and Testimonials: What Companies Need to Know
Endorsements and Testimonials: What Companies Need to Know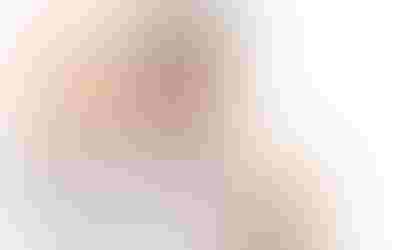 by Justin J. Prochnow
Product endorsements are some of the most effective means of selling products. The stamp of approval from another consumer, a well-known celebrity or a blogger can often clinch a consumers decision to buy a particular product. The use of expert endorsements and consumer testimonials by companies to promote products, however, is not unfettered. Following are a few of the basic principles that companies should be aware of and consider when using endorsements and testimonials to promote products.
Both FDA and FTC regulate endorsements and testimonials; FDA regulates labeling while FTC regulates advertisements. One of the most important and fundamental principles for a company to understand concerning endorsements and testimonials is that a company using an endorsement or testimonial to promote a product essentially adopts the statements made in the endorsement or testimonial as its own. Claims cannot legally be made through a consumer testimonial or an endorsement that a company could not legally make on its own. For food, beverage and supplement companies, this means testimonials or endorsements may not include claims that expressly or implicitly claim that a product will help diagnose, treat, cure or prevent a disease. FDA has issued numerous warning letters to companies for the use of personal testimonials that claim relief from diseases such as arthritis, diabetes, cancer and heart disease, to name just a few.
FTCs regulation of endorsements follows the same fundamental principles as other forms of advertising: Each material claim made through an endorsement must be truthful, not misleading and backed by sufficient support. The requirement that claims must be truthful and not misleading is fundamental to all advertising; for this reason, acts of intentional deception usually carry the biggest risk of action, including criminal action from FTC. In April 2011, FTC filed suits against 10 online affiliate marketers of weight-loss products containing acai berry for creating hugely deceptive websites and fictitious testimonials. Substantiation is the other key element necessary for advertising. This holds true for personal testimonials and endorsements in the same way that it is true for non-testimonial claims. It is not enough that a personal experience testimonial represents the honest opinion of a consumer or expert; such statements must be supported by competent and reliable scientific evidence.
To provide guidance on the topic of endorsements and testimonials, FTC issued the FTC Guides Concerning the Use of Endorsements and Testimonials in Advertising (the FTC Guides), which were last revised in December 2009. While the FTC Guides are not law, they provide guidance as to how FTC is likely to view endorsements and testimonials in various circumstances. The revised FTC Guides address key issues that come up with the use of endorsements, such as the need to disclose material connections or representative results. A material connection is one that might affect the weight given to or the credibility of a testimonial or endorsement and could include personal, financial, or other similar connections that are not evident or which consumers would not reasonably expect. The disclosure of material connections has become an issue of growing concern for FTC with the proliferation of endorsements made online by celebrity endorsers and bloggers, or through social media outlets like Twitter and Facebook. The need to disclose representative results arises when particular results are touted for a product, but they arent necessarily reflective of what a typical consumer might achieve, most notably in the area of weight-loss products.
Finally, companies must be aware that they have a duty to monitor statements made about their products by third-party endorsers or promoters of their products. Both FDA and FTC have taken the position that entities have a duty to (i) monitor the activities and statements of their independent distributors and spokespersons, and to (ii) take action to stop the use of all illegal claims by those persons. If a company becomes aware of untruthful, misleading or impermissible claims made by anyone endorsing or representing the company or product, the company should take action to stop the statements from being made. Because of the companys potential liability with respect to governmental enforcement actions, government investigations and product liability claims, it is wise for companies to do their best to ensure all of their representatives adhere to the applicable law.
Ed. note: For readers interested in learning more on this topic, Justin will be presenting a seminar entitlted, "Product Endorsements: How to Legally use Testimonials and Endorsements to Market and Advertise Products," on Oct. 12, 10am to 10:50am, at SupplySide West Trade Show, Las Vegas. Click here for more information on this event . 
Justin J. Prochnow is an attorney and shareholder in the Denver office of the international law firm of Greenberg Traurig LLP. His practice concentrates on legal issues affecting the food and beverage, dietary supplement and cosmetic industries. He can be reached at (303) 572-6562 or [email protected] .
Subscribe and receive the latest insights on the healthy food and beverage industry.
Join 47,000+ members. Yes, it's completely free.
You May Also Like
---