Court Ruling: Chobani Must Stop Criticizing Dannons Yogurt
Court Ruling: Chobani Must Stop Criticizing Dannons Yogurt
A federal judge found it likely that Chobani's advertising conveys the false message that Dannon's sucralose-containing yogurt is unsafe.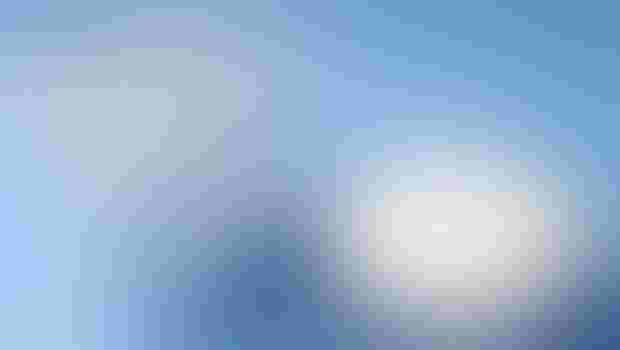 Chobani LLC has been preliminarily barred from running certain advertisements after a judge found consumers were likely be deceived into believing an ingredient in a competitor's yogurt is unsafe.
Federal judge David N. Hurd sided with The Dannon Company Inc. in its opposition to Chobani's "Simply 100" advertising campaign that began earlier this month. In various ads, Chobani contrasts its natural "Simply 100 Greek Yogurt" with Dannon's "Light & Fit Greek Yogurt." Dannon's product contains sucralose, which the judge described as a "zero-calorie, non-nutritive sweetener" that has been approved by FDA for human consumption since 1999.
Hurd found it "likely that a factfinder would conclude that the challenged aspects of the Simply 100 Campaign unambiguously convey the literally false message that Dannon's product contains sucralose, and is therefore unsafe to consume."
Chobani had characterized as "puffery" some of its statements, such as messages that its products are "good" and Dannon's artificial ingredients are "bad stuff." The judge rejected Chobani's argument that its statements were puffery, or an exaggeration or overstatement that cannot be proven true or false.
"While the phrase 'no bad stuff,' if untethered to any comparison claim specifically referencing Dannon's product, may be considered the sort of commendatory overstatement incapable of deceiving a consumer, the Simply 100 Campaign employs that negative phrasing in connection with other statements and images that paint Dannon's products as a safety risk because they contain sucralose," Hurd wrote.
In a separate opinion, Hurd barred Chobani from continuing an advertising campaign comparing General Mills' Yoplait yogurt to bug spray, the Star-Tribune in Minneapolis, Minnesota reported.
Chobani said it would continue to call on food manufacturers to use only natural ingredients.
"This is not a marketing campaign, it's a mindset campaign, and it outlines the difference between using only natural ingredients versus artificial ingredients," said Peter McGuinness, chief marketing and brand officer with Chobani, in a statement. "While we're disappointed by the preliminary ruling, we're committed to continuing the conversation, and it's good to see big food companies like General Mills starting to remove artificial ingredients from some of their products, like their cereals."
Dannon, the yogurt maker founded in 1942 in Bronx, New York, welcomed the decision.
"Contrary to what Chobani has said, its Simply 100 ad campaign is not about providing consumers with choice," the company said in a statement. "We have always used only safe ingredients to make a wide variety of yogurts that are enjoyed every day by millions of people."
Chlorine Commercial
One Chobani commercial quoted by the judge focused on a cup of Dannon Light & Fit Greek Yogurt. A young woman lounging in a pool chair picks it up and studies the ingredients on the label. A voiceover then declares, "Dannon Light & Fit Greek uses artificial sweeteners like sucralose. Sucralose. Why. That stuff has chlorine added to it!"
"Sucralose is a molecule with 12 carbon, 19 hydrogen, eight oxygen and three chlorine atoms linked together in a stable form that is safe to consume," Hurd wrote in his 25-page decision.
"Pool chlorine, on the other hand, is a colloquial term for calcium hypochlorite, a powerful bleach and disinfectant that is harmful if added to food or ingested," the judge noted later. "This substance is distinct both chemically and practically from the chlorine found in sucralose. Calcium hypochlorite is not found in, or used to manufacture, any of Dannon's products."
Chobani's ad campaign didn't take long to irk Dannon. On Jan. 7, 2016, one day after Chobani launched the campaign, Dannon's lawyer sent a letter to Chobani, accusing the company of false and misleading statements in violation of the federal Lanhman Act and/or New York state law.
Chobani responded to Dannon by filing a lawsuit in the U.S. District Court for the Northern District of New York. Chobani sought a declaration that none of its advertising claims are false or misleading. But Hurd's decision tentatively reached the opposite conclusion.
Subscribe and receive the latest insights on the health and nutrition industry.
Join 37,000+ members. Yes, it's completely free.
You May Also Like
---