Cholesterol Claims Continue to Draw Regulatory Attention
Cholesterol Claims Continue to Draw Regulatory Attention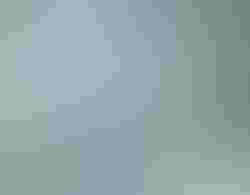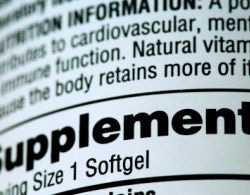 by Wes Siegner, Ricardo Carvajal and Susan Matthees
Earlier this year, FDA took a shot across the bow on claims about lowering cholesterol, sending a warning letter to General Mills in response to such claims made for Cheerios. Shortly thereafter, it was FTCs turn, as the agency closed its investigation of Pharmavites advertising campaign for CholestOff dietary supplements, which contain free-form phytosterols and are promoted to lower cholesterol. According to the April 2009 letter, Pharmavite used advertising and labeling claims that CholestOff is clinically proven to lower cholesterol and, more specifically, that CholestOff lowers low-density lipoprotein (LDL) cholesterol up to 24 percent or 42 points. FTC questioned whether there is adequate substantiation for these claims because most studies testing the effect of phytosterols on cholesterol involve either conventional foods or dietary supplements that contain phytosterols in their esterified form; CholestOff contains phytosterols in their free form. FTC also noted the more specific cholesterol-lowering claims made by Pharmavite singled out the most dramatic reductions in the underlying studies.
FDA regulations authorize health claims that describe the relationship between diets that include plant sterol or stanol esters and reduced risk of heart disease, but only in the labeling of certain types of conventional food and dietary supplements, and only those that contain esterified phytosterols (21 CFR § 101.83). In 2003, FDA issued a letter stating the agency would consider exercising enforcement with respect to these requirements, thereby opening the door to the use of the claims in the labeling of other types of conventional food and dietary supplements, including those that contain phytosterols in their free forms.
Citing FDAs letter of enforcement discretion and Pharmavites agreement to remove the claims to which FTC had objected, FTC decided not to take action against Pharmavites more general claims, even though in FTCs view, there were concerns about whether even these claims are substantiated.
Although the two actions are from different agencies, it appears that all eyes are being turned to cholesterol-lowering claims.
The authors are all with Hyman, Phelps & McNamara P.C., a law firm with primary practice focused on FDA and FTC regulatory and enforcement matters. Wes Siegner is a director at the firm, Ricardo Carvajal is of counsel and Susan Matthees is an associate with the company. This INSIDER contribution is based on a blogpost from the FDA Law Blog .
Subscribe and receive the latest insights on the healthy food and beverage industry.
Join 47,000+ members. Yes, it's completely free.
You May Also Like
---