Catchyand LegalFunctional Food Claims
Catchyand LegalFunctional Food Claims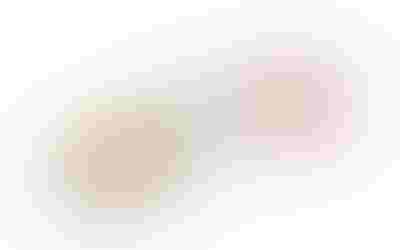 Though individual product classification varies, industry agrees: a functional food or beverage contains extra vitamins, minerals or other dietary supplement ingredients to address specific health concerns or overall well-being. It's these added values that lure consumers; instead of simply purchasing cereal, they are buying cereal with added fiber for digestive health. And, 37 percent of functional food and beverage users strongly believe they can manage many of their health issues through nutrition, according to the 2011 NMI Health and Wellness Trends Survey.
Manufacturers use claims to tout health benefits, and certain categories have traditionally measured great success. According to Euromonitor International, immune support was the highest growth category from 2005 to 2010, thanks to probiotics. Next came energy-boosting and cardiovascular health claims.
In recent years, brain health has seen a surge in popularity, largely due to the success of omega-3s. "Foods that improve the mental, rather than physical, well-being seem to be a growth area at the moment," explained Jonathan Thomas, principal research analyst with Leatherhead Food Research. But with this growth comes some new players on the functional foods front: resveratrol and coenzyme Q10 (CoQ10). Though these antioxidants have been available as supplements for quite some time, their brain-boosting effects are creeping into functional products such as energy drinks, yogurt and juice.
One reason for the success of cognitive claims is an aging population. "Baby Boomers have been hearing the 'you are what you eat' advice since they were in elementary school," said Rodney Benjamin, technical director, Bergstrom Nutrition. And they're finally following that advice, investing in brain, heart and bone health, which easily piggybacks off of dairy products naturally high in calcium and vitamin D.
Similarly, weight management claims are a "perennial favorite," especially as obesity and type 2 diabetes rise, according to Cathy Arnold, senior formulation scientist, Fortitech.
For weight management formulations, Fortitech is experiencing a demand in nutrients to aid metabolism and satiety, including various proteins, conjugated linoleic acid (CLA), bo0tanicals such as Garcinia cambogia, African mango and green tea, and the fibers inulin and fructooligosaccharides (FOS). The company's formulations targeting blood sugar management focus on fiber and hydrocolloids such as glucomannan and cinnamon.
In addition to these long-standing primary claims, Maryellen Molyneaux, founder and president of Natural Marketing Institute (NMI), said consumers are gravitating toward products with secondary and tertiary claims such as boosting immunity, preventing cancer, reducing inflammation and removing toxins. These supplemental claims parallel with desirable high-profile ingredients, although marketers must be mindful that information and claims around diseases are verboten to foods and supplements. According to the NMI Health and Wellness Trends Survey, functional food and beverage users want more fiber, omega-3s, calcium, vitamin D, minerals and probiotics in their diet, especially compared to the general population. But first, manufacturers must incorporate these sought-after additionstaking food functionality into account.
Crafting Claims, Legally
Across the globe, functional food manufacturers have high government standards to meet. As the functional foods market evolves, so too does the regulatory landscape, causing a shift in marketing tactics and increased awareness overall.
In America, competitive companies must receive the blessingrather, avoid the curseof FDA and FTC when crafting label and advertising claims. And not all of the regulations are clear, said Jane Duvauchelle, East Coast sales director, Bergstrom Nutrition. As a result, the regulations are "loosely interpreted," and regulators must continually clarify the definition and role of foods and supplements.
"While increased regulations can inadvertently stifle innovation, they are intended to put some structure in place to protect the consumer," Duvauchelle said. "Unfortunately FDA and FTC are forced into a constant reactionary state rather than a proactive one on behalf of consumers."
And, as the interest in functional foods and beverages climbs, more companies are turning to GRAS (generally recognized as safe) as a possible alternative to the recently proposed FDA draft guidance for new dietary ingredients (NDIs), Benjamin explained. He said, The self-affirmed GRAS program is under renewed scrutiny that may lead to mandatory FDA submission."
Santiago Vega, senior marketing manager, Ingredion, offered another regulatory thorn in manufacturers' sides: increased litigation, which causes sensitivity in food companies. "In the last two decades, it was tobacco, but now it's the food industry that's the focus of lawyers," he said. "It may create a sense, especially in larger corporations, to become more risk-adverse and cautious in terms of product development." Vega suggested this increased regulation will eventually lead to more industry regulation and softer, more generic claims.
"Companies aren't willing to take the risk of going out there and making a strong, hard claim," agreed Eric Bastian, vice president, research and development, Glanbia Nutritionals. Using protein as an example, a product may read, "Protein has been shown to improve satiety," rather than "Protein will reduce obesity." Manufacturers hope savvy consumers will understand increased fullness may lead to weight loss. "With the softer claim, you're letting the consumer make the connection in his mind," Bastian said.
But for some categories, a hard claim is necessary. Take glucosamine, for instance. Without touting joint health, glucosamine manufacturers may lose significant business. And some European companies are experiencing just that.
Regulations in Europe have become especially stringent. In 2007, the European Food Safety Authority (EFSA) changed its guidelines, which are now going into effect. Functional ingredient claims must meet scientific demands set by the organization, and many manufacturers have been disappointed with the results. Recent rejections by EFSA include soy isoflavones (bone health and menopausal conditions), glucosamine (joint health) and prebiotics (gut health).
But manufacturers and market analysts agreewhile it may be tough at first, the new guidelines will ultimately create a more secure, robust industry. "Companies that invest time and effort into science and developing products will prevail at the expensive of the companies who aren't selling fully vetted ingredients," Vega said.
Find more on functional foods and beverages in the INSIDER Content Library.
Subscribe and receive the latest insights on the healthy food and beverage industry.
Join 47,000+ members. Yes, it's completely free.
You May Also Like
---