Carbon-14 Analysis Helps Verify Natural Claims
Carbon-14 Analysis Helps Verify Natural Claims
Market-leading companies have included biobased carbon to substantiate their "natural" claims with an analytical report that calculates the percentage of carbon derived from petroleum sources as opposed to plant or animal sources.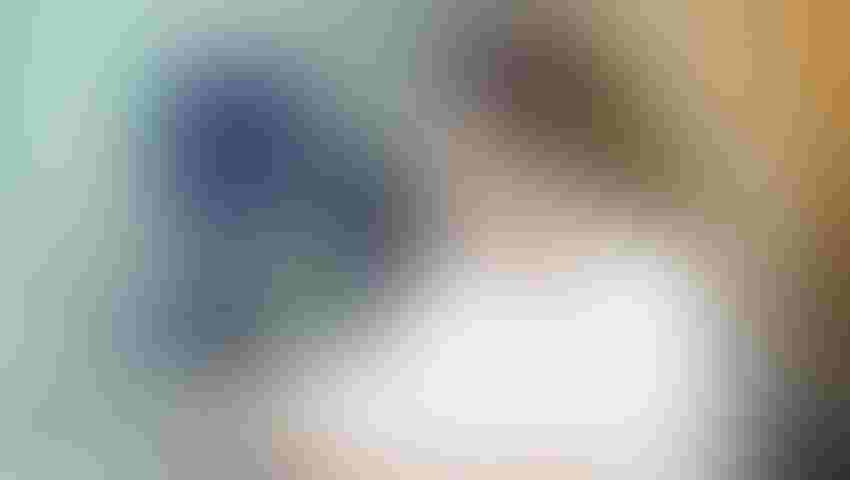 Products that are labeled as "natural," but have been adulterated with synthetic analogues have become an unwelcome fixture in the global marketplace. Rising consumer demand for 100 percent naturally sourced products, such as flavoring agents, fragrances, essential oils and supplements, and the elevated cost of procuring these natural ingredients combined with the downward pressure on prices exerted by downstream users and consumers gives momentum to the increasingly sophisticated art of adulteration. The brand reputation is therefore on the line each time the lucrative "natural" label is assigned to products that are manufactured from ingredients sourced from third parties.
Synthetic imitations of flavoring agents and essential oils that are sold as "natural" and closely mimic the chemical composition or flavor profile of their naturally derived counterparts can be notoriously difficult to detect in-house. For a company with access to accurate analytical tools however, the challenge of verifying that the ingredients they are procuring, distributing or utilizing in final products are naturally sourced before investing in product launch and marketing becomes a less daunting task.
Using Carbon-14 Analysis to Identify Adulteration of Natural Products
Market-leading companies have included biobased carbon analysis in their quality assurance (QA) and authentication protocols to substantiate their "natural" claims with an independent analytical report and in performing due diligence by checking the claims of suppliers and veracity of natural ingredients.
Biobased carbon testing measures the amount of Carbon-14 (radiocarbon) in each sample and compares the level with the internationally recognized modern reference standard. This allows an accredited radiocarbon laboratory to calculate the percentage of carbon derived from petroleum sources as opposed to plant or animal sources. The results are reported as "% biobased carbon"; the higher the value, the greater the proportion of naturally sourced components in the product.
The biobased report provides direct indication of natural versus synthetic source in flavor and fragrance compounds, since plant compounds are naturally sourced, and the presence of petrochemical compounds indicates synthetic source. Carbon-14 analysis is not a chemical test that distinguishes the characteristics of various chemical compounds or botanical sources in the blend. However, it is an appropriate detection tool for natural extracts, flavors, supplements, essential oils and end products that are vulnerable to adulteration by fossil-derived additives not advertised or revealed by a supplier.
Tracing the Industrial Application of Carbon-14 Dating
The application of Carbon-14 dating for determining natural versus synthetic source in consumer products has been prevalent for many years. There was growing demand from U.S. regulators starting around 2003 for a standardized methodology able to measure biobased content that was applicable within a regulatory environment. This regulatory push led to the publication of the first standard ASTM D6866 with technical assistance from Beta Analytic, a radiocarbon dating laboratory. Over the subsequent decade, CEN and ISO published standard equivalent test methods for measuring the percentage of biobased carbon (derived for example from present-day plants or animals) in manufactured products such as bioplastics, industrial and consumer goods.
The Fragrance and Flavor Industry Perspective on Carbon-14 Testing
Biobased testing is readily incorporated in the QA protocols of companies buying and selling, for example natural flavor and fragrance compounds, raw materials or dietary supplements. In fact, the use of Carbon-14 analysis in identifying petrochemical substances in fragrance and flavor compounds is already widespread in the industry. In the United States, biobased testing using the C-14 method has been recognized in the Food Chemicals Codex (FCC) for testing the natural or synthetic content of the food ingredient 1,3-propanediol. In Europe, the European Flavor Association's (EFFA) handbook on understanding the EU regulatory framework on flavoring identifies radiocarbon analysis as a method for determining the natural origin of raw materials. EFFA asserts that the absence of Carbon-14 constitutes "robust proof that the material has been generated from fossil fuel substrates."
The EFFA guidelines also touch on the interpretation of results that a submitter could expect for blends containing natural and artificial components. The interpretation of the measurement units discussed, disintegrations per minute per gram (dpm/g) however, may be less intuitive to interpret than the "percentage biobased carbon" reporting format described in established analytical biobased carbon standards, such as ISO 16620-2 and ASTM D6866.  
While European legislation has a more extensive definition of natural that encompasses for example, production processes, verification or demonstration of natural origin remains a critical component outside of Europe as well. As such, radiocarbon is one of the three analytical processes to assess authenticity recommended by EFFA for Gamma Decalactone and Methyl Butyric Acid natural flavorings.
The International Organisation of Vine and Wine (OIV) has also included Carbon-14 analysis in the Compendium of International Methods of Analysis of Wine Vinegars as a tool for determining the addition or replacement of wine vinegars with synthetic acetic acid. The compendium, however, refers to the Liquid Scintillation Counting (LSC) method. The most modern, precise and prevalent technology for this test is now Accelerator Mass Spectrometry (AMS), which has largely replaced the LSC method throughout the industry.
According to Darden Hood, president of Beta Analytic, "There has been a very positive response from the fragrance and flavor industry to the "% biobased carbon" reporting format and to the use of an established analytical standard for natural source testing. "% biobased carbon" replaces obscure units of measure conventionally reported by radiocarbon dating laboratories, such as disintegrations per minute per gram (dpm/g) and can be easily understood by marketing departments, business managers, regulators and by consumers who spend a few moments to educate themselves about it."
A picture emerges of consensus across multiple segments of the flavor and fragrance industry on the utility and reliability of Carbon-14 analysis for natural products source testing. It is part of a necessary response to the recurrent need for stakeholders throughout the supply chain to have a third-party analytical method available that can substantiate or verify natural source claims.
Jasmine Garside is global operations manager at Beta Analytic Inc.
Subscribe and receive the latest insights on the healthy food and beverage industry.
Join 47,000+ members. Yes, it's completely free.
You May Also Like
---