Unique Multi-Release Delivery Technologies
Unique Multi-Release Delivery Technologies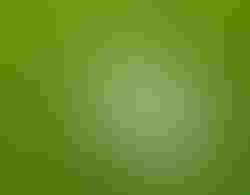 by Mark J. Vieceli
For many years, multi-release products have been available in pharmaceutical and over-the-counter (OTC) products. Now, such products with various ingredients for preferred timing are beginning to make inroads into the dietary supplement category. Unique technologies have been created to deliver two or more components in one capsule to satisfy the market demands for products with co-release or targeted-release actives.
Consumers increasingly expect efficient, fast-acting products, especially for specialty product choices, such as sleep support or sports nutrition. They historically expressed a preference for capsulesin particular, liquid-filled capsulesover tablets because they believed liquids worked quicker and were more effective. Of late, consumers are showing a growing desire for combination products, drawn to the convenience and value of two or more ingredients in one package. They believe a multi-release product will be more effective because different components will be released at the best possible specific time and place in the body. They also like the enhanced efficacy of synergistic components in one format.
Liquid-filled capsules can be a key dosage form with some additional innovations in their delivery mechanisms. Technologies have been developed that offer a combination of solids and liquids. Such delivery formats can be chosen based on the best way to release an ingredient or component for maximum effectiveness. In the end, a number of ingredients can be contained in one dosage form for the ultimate in convenience, efficiency, effectiveness and value.
One new format places beads within a liquid-filled capsule. The liquid dose is designed to offer a quick release of an ingredient. The beads provide a controlled or delayed time release. The beads can be floating in liquids, or beads or powders can be contained in an inner capsule suspended in an outer liquid-filled capsule. The thickness of the beads coating can be changed so some beads dissolve as soon as the capsule ruptures, while other beads dissolve later.
Beads offer unique solutions to various scientific, technical and visual problems that arise when ingredients are suspended in oil. When some water-soluble ingredients are combined with oils, the mixture can turn into an unattractive paste. Also, oily plant extract pellets can create thick black oil. In both cases, putting these ingredients in bead form will create a product with greater appeal to the consumers eye.
Some hygroscopic extracts can cause brittleness in gelatin capsule shells. Formulating the extract into beads mitigates this problem. For sensitive ingredients that react to each other when combined, the ingredients can be separated either in the oil or different pelletsfor example, iron and vitamin C in two different pellets or iron pellets in omega-3 oil. A coated pellet also can protect the contents from stomach acid so the actives reach and are released in the upper intestine, something that might be important for sensitive enzyme families. Pellets can be formulated to help increase the absorption of insoluble or fat soluble ingredients as well.
Sometimes, the goal is to release two ingredients at different intervals. This would be important, for example, in a product intended to promote sleep. Time-release melatonin is designed to induce sleep and sustain it throughout the night. By pelletizing the melatonin in different sizes and coating thickness, it is timed to release more slowly.
Another design for multi-release products is a liquid capsule within a capsule. Like the beads in a capsule, this format can combine multiple ingredients with different dissolution profiles in a single dosage as well. The capsule-in-a-capsule form works for incompatible ingredients or ingredients that would separate if mixed together. The difference is all the ingredients are in liquid form.
One specific product category that can benefit from a capsule-in-a-capsule approach is probiotics; more specifically, this method is ideal for a combination of a prebiotic and probiotic. This paired delivery, known as synbiotic, aims to promote optimum digestive health more conveniently and effectively through the synergistic interactions of the prebiotic and probiotic. Research shows probiotics work best when combined with prebiotics, because prebiotics promote growth and activity of friendly bacteria that will feed the probiotic bacteria for greater effectiveness.
Capsule-in-a-capsule is designed for preferred time release of the active ingredients. A liquid prebiotic outer layer is released first to prepare the environment for the probiotic; the active in the inner capsule that dissolves later in the intestinal tract where the probiotic is most effective.
Another key advantage is the delivery technologys protective moisture defense system that helps keep the bacteria stable and inactive until it reaches the digestive system The design protects the probiotic inner capsule in an HPMC (hydroxypropyl methylcellulose) capsule suspended in a glycerin formula. This creates an effective barrier to moisture, which helps the probiotic remain inactive until it is ready to go to work in the body.
In addition to solving some technical and scientific issues inherent in combination products with multi-release profiles, these two delivery systems present some marketing advantages. Both designs can help products stand out on shelves because they look striking. One has beads swirling around in liquid-fill capsule, resulting in a snow-globe effect. The other has an inner capsule floating in a liquid through the transparent outer capsule for more of a high-tech impression. Marketers can further distinguish their products and create any number of looks by using various colors of beads, as well as colored and printed capsule combinations. The designs also visually reinforce the dual action of the product to the consumer. Instead of trusting the word on a package that says multi-release, consumers can see it for themselves with the beads in a capsule and a capsule-ina-capsule.
As consumers continue to ratchet up their preferences for convenient supplements that work well, support their desire for liquid formulations and offer dual action, combination products will likely rise in popularity. Delivery technologies will also expand in capabilities to accommodate the formulation and scientific realities of effectively releasing the growing number of components and their combinations.
Mark J. Vieceli is manager of marketing & business development for Capsugel, Americas Region. He identifies and evaluates future growth opportunities in the dietary supplement and pharmaceutical markets at Capsugel. Vieceli has a degree in food science from the University of Nebraska and has worked in new product development, sales and business development for more than 17 years in the food, nutrition, beverage and dietary supplement industry.
Subscribe and receive the latest insights on the healthy food and beverage industry.
Join 47,000+ members. Yes, it's completely free.
You May Also Like
---