The Next Wave of Mexican Food in America
The Next Wave of Mexican Food in America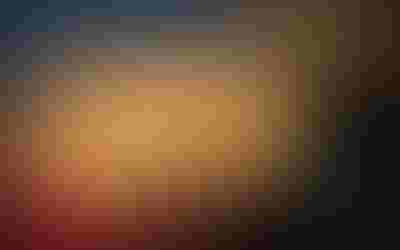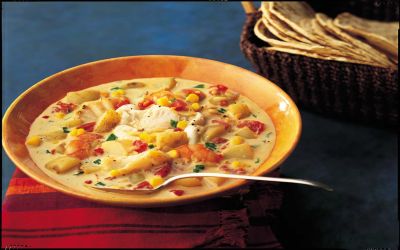 By Jonathan Rogan, Contributing Editor
As I stroll through the Mercado Central de Abastos, la madre of all Mexican markets, I am in awe. I see exotic fresh and dry chile varieties you just dont see in the United States. There are fondas (small, street-side restaurants) serving amazing tacos al pastor (spicy marinated pork), tacos de buche (stomach), huaraches (similar to sopes and tostadas), elote (roasted corn-on-the-cob), and esquites (pan-fried or lightly sautéed corn, perhaps with onion, often accented with epazote). Vendors offer cheeses and sausages, as well as every domestic farm creature, including goats split in half from nose to tail. Raw meats, such as cabrito (baby goat), pork, veal, beef and poultry hang from meat hooks with no refrigerators in sight. The freshest seafood, produce of every kind, dried legumes and rice are all available. The list goes on and on
Im on a mission to find the next big thing in fresh Mexican food, to be translated for my employer in the form of a limited-time offer or a full-time menu addition.
So what did I take away? For one, I picked up the gold standard for tacos al pastor. I also noticed a recurring theme: bold flavor and tradition.
Setting a fine example
In an ongoing effort to take the pulse of Mexican cooking here in the United States, in addition to continued test kitchen experimentation, a chef has to get out of the kitchen and dine in restaurantsa lot. Im a believer that food trends start at the fine-dining level and trickle down, so I try to pay special attention to the top of the Mexican food chain.
First on my list of chefs to watch is classically French trained, Mexico City nativeand the culinary force behind upscale Mexican chain Rosa MexicanoRoberto Santibanez. He also opened Fonda in Brooklyn, NY. Hes bringing an urban spin to classic regional Mexican cuisine that is widely held to be one of the contemporary gold standards in upscale Mexican dining.
The Duck Zarapenamed after the brightly colored Mexican ponchosat Fonda has created a buzz. The dish features tender, braised duck meat sandwiched between two fresh-made corn tortillas, sauced with a bright-orange roasted tomato and habanero cream sauce that is boldly flavored but not as hot as you might expect. Roasting the tomatoes and chiles is a key technique to create unique flavor in Mexican cooking.
Fondas menu also showcases a dish Santibanez calls Marco Pollo (poy-oh, the Spanish word for chicken). In this dish, he brings together the classic flavors of the Yucatan region by first marinating the chicken in a roasted tomato and achiote (annatto) sauce, then cooking it in a banana-leaf-lined parchment pouch to emulate the pibil effect (as in the pit-based, slow-roasting approach for cochinita pibil), a great example of French culinary technique married to traditional Southern Mexican ingredients.
One cannot discuss Mexican food in the United States without mentioning Top Chef Masters winner Rick Bayless, who helms Chicagos Frontera Grill and Topolobampo. His devotion to authentic Mexican flavors and techniques runs deep. His newest venture, Xoco, (show-ko), Aztec slang for little sister, features items inspired by Mexican street food, such as a wide variety of wood-fired and griddled tortas (sandwiches). One key example possibly ready for prime time is the Milanesa (chicken breast pounded flat, lightly breaded and fried, served with a smear of black beans, pickled jalapeños, artisan Jack cheese and fresh avocado-tomatillo salsa). Not to miss is the Ahogada, which means drowned. The highlight is its seriously spicy sauce made mainly from toasted, dried chiles de arbol and cooked fresh tomatoes. Its poured over the sandwichconsisting of pork carnitas, black beans and pickled onionsmaking it a knife-and-fork affair.
Ive been seeing a lot more use of pickled vegetables in Mexican foods to drive flavor and add fresh texture. Bayless uses pickled onions on several of Xocos tortas, as well as pickled chiles like jalapeños and manzanos (a yellow-orange chile similar to rocoto, but with uniquely black seeds).
When I asked some of my Mexican colleagues who they thought were making a difference in the world of Mexican cuisine, in Mexico, two names kept coming up: Chef Ricardo Muñoz Zurita and his Azul y Oro, and Chef Enrique Olvera with Pujol, both from Mexico City. Some interesting examples of Zuritas innovative approach to Mexican cooking are the use of Thai fish sauce to perfectly balance sweet, salty and sour flavors in a fresh mango pico de gallo that is served with a grilled steak, and his researched approach to preparation of Oaxacan black mole paired with duck. His most well-known dish is one that hails from the Yucatan called Pescado Tikin-Xic (teeken-zeek), fish filets marinated in achiote grilled and served stacked over sautéed plátano (plantain), frijoles (beans) and avocado. Olvera is known for elevation of street-food classics, such as huaraches by using Kobe beef and cilantro flowers. These are the chefs to watch in terms of the next generation of innovators. They are taking classic Mexican ingredients and applying modern techniques and spinning some great flavors in the process.
Gaining an edge
In my conversations with several of our countrys most-respected Mexican chefs, a significant takeaway is that Mexican cooking is about heritage, authenticity and perfect execution. Old World flavor combinations are handed down through generations, and then leveraged with some modern techniques. Blenders and food processors have replaced the molcajete, similar to our mortar and pestle, and the salamander has replaced the comal, the traditional Mexican cast-iron griddle pan used to toast chiles and char vegetables. In my opinion, authenticity is an important consideration when it comes to the flavor integrity of Mexican cooking. Not to say that a food-product designer in the United States might forgo the use of lard for a vegetable oil and get an excellent result, but there is no replacing the toasting of chiles, spices and vegetables in preparing many Mexican foods, such as salsas and mole sauces. Toasting gives many Mexican foods their unique flavor, and its a step that must not be omitted. Beware over-toasting, however, as it creates bitterness that will ruin a flavor profile. Luckily, now several manufacturers have seen the need for these processes and have figured out how to roast and toast ingredients for industrial applications.
In addition to tortas, another sandwich-like menu platform to check out is the huarache (pronounced wah-rah-chey). These crispy corn masa planks, about ½-in. thick and shaped like the sole of a shoe (hence its namehuarache is a type of Mexican sandal), with a ridge formed around it to contain its ingredients. Its not unlike a pizza in some ways and gets topped with typical Mexican ingredients such as refried beans, carne asada, crema Mexicana (a thinner version of sour cream), crisp fresh lettuce, Cotija cheese (known as Mexican Parmesan) and fresh salsa.
Posole (or pozole), made with chicken or pork (pork being the more traditional), is a brothy soup made with hominy and garnished with cabbage, radishes, onions, oregano, chiles, tomatoes, cilantro, lime and avocado. Its low in fat, full of flavor and screams fresh and healthy. A savvy manufacturer could package the garnishes separately and market it in the refrigerator case, or an in-store deli could do a posole bar, featuring just the broth and hominy with all the fresh ingredients available, like a salsa bar.
Of the several mole sauces that hail from Oaxaca (woe-ha-kah), I think manchamanteles (tablecloth stainer) may be one ready for prime time. With spicy guajillo chile, pineapple, cinnamon and clove, its already been marketed through a Mexican chain as red mole and used with enchiladas. It packs a serious flavor punch that adventuresome diners seem to be craving these days.
Chile pasilla de Oaxaca, when prepared en panela, features the chiles pickled in a sweet syrup with fresh cloves of garlic, spices and slices of onions. Its flavor is reminiscent of a thin barbecue sauce with a unique Mexican spin all its own. The pasilla de Oaxaca chiles are a small crop and would not be available in industrial quantities. However, I have worked with a manufacturer who has figured out how to come very close to this unique flavor. Once in the hands of the right retail or foodservice product developer, its destined for prime time.
Jonathan Rogan is a 30-year veteran of food industry and Mexican brand specialist. He is executive chef for the El Pollo Loco restaurant chain headquartered in Costa Mesa, CA, which operates 415 flame-grilled Mexican chicken restaurants in several states throughout the United States, and a member of the Research Chefs Association.
 Photo: United States Potato Board
Subscribe and receive the latest insights on the healthy food and beverage industry.
Join 47,000+ members. Yes, it's completely free.
You May Also Like
---