Reaching Brand-Averse Millennials
Reaching Brand-Averse Millennials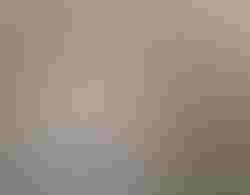 Out-numbering Boomers by a million, the Millennials are the latest and largest generation in the United States, numbering more than 75 million. This generation grew up with technology, which helps them access more products than ever before. This combination is changing the rules of marketing, says The Hartman Group, in its latest HartBeat newsletter. Hartman says Millennials are, in fact, resistant to conventional marketing and are a part of a longer-term cultural change, leaving marketers in a position of needing to transform or get left behind.
The speculation is Millennials will lead the next movement to spend more than prior decades, however, this journey consumptive journey has no map, as this generation thrives on excessive choice and the right to unchoose. To help navigate this new course, Hartman offered five strategies for connecting with Millennials.
An intimate connection with the digital world underscores the new youth hangouts, which are the sites marketers should visit for more insight. The role of the internet and social networking is huge in this group, and personal online networks are just important to Millennials for information as media outlets have been up to this point.

Masters of customization and self-expression, this generation has taken the indie and do-it-yourself (DIY) movements and run with them. Hartman suggests visiting sites like Etsy.com, reading MAKE magazine or attending a millennial-based event to learn more.

This generation is suspicious and non-responsive to traditional advertising, instead seeking irreverent, ironic clothing and user-created and/or ethically produced goods. Hartman contends transparency and building smaller brands are keys to earning the trust of Millennials, and marketers should realize goals and product cycles are both shorter-term.

Grocery stores are like food courts to Millennials, who tout variety and flavor categories over brands. They prefer real food to over-processed foods, and their snacking is drive n by experimentation. Hartman predicts this generation will tire quickly of mundane or outdated options.

Despite their general brand-aversion, Millenials have been drawn to brands such as Target and H&M, which offer designer products at affordable prices, not to mention a rotating cache of fashions and designers, including guest designers.
Subscribe and receive the latest insights on the healthy food and beverage industry.
Join 47,000+ members. Yes, it's completely free.
You May Also Like
---