Herbalife 4Q Beats Estimates, Cognitive Supplement Firm Settles FTC Claims Charges
Herbalife 4Q Beats Estimates, Cognitive Supplement Firm Settles FTC Claims Charges
Herbalife 4Q beat estimates, a brain health company settled FTC claims charges, NIH funds search for choline biomarkers, and tocotrienols may curb severe diabetic nerve pain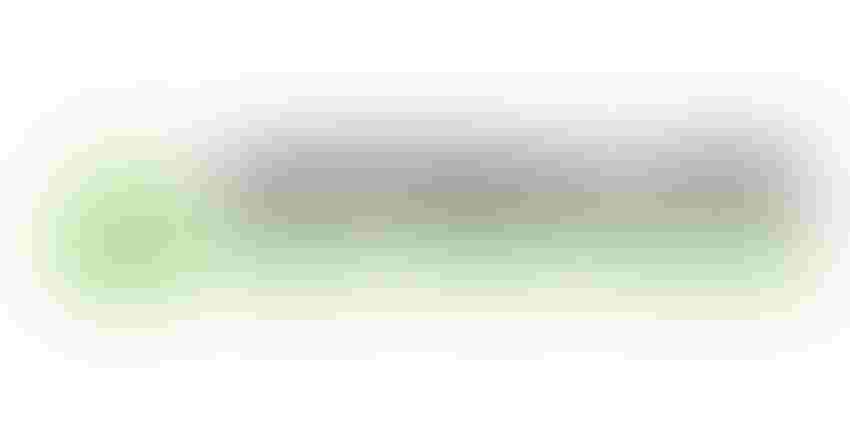 Editor's note: Below is a weekly roundup of health and nutrition developments.
Herbalife 4Q17 Revenues and Earnings Beat Predictions
Despite expected volume dips across the Americas, Herbalife International (NYSE:HLF) posted unexpectedly good results for its fourth quarter ended Dec. 31, 2017, beating  Wall Street's prediction by about US$20 million in net sales and 33 cents per share earnings estimates.
On the heels of a "sea change" level business restructuring in 2017, forced by its settlement with FTC over charges of deceptive business practices—FTC stopped just short of calling the company a pyramid scheme—Herbalife has said it is now physically accounting for its direct sales, and the documentation, including receipts, are providing valuable information on its market.
For 4Q17, net sales grew about 5 percent to reach $1.1 billion, while adjusted earnings per share climbed to $1.29. The company recorded a provisional charge of $153.3 million during the quarter, related to the Tax Cuts and Jobs Act passed by Congress and signed by President Trump  in late December 2017. This amounted to a $2.01 per share cut into earnings, creating a loss of $0.87 per share or $63.4 million before adjustment.
"After a year of transition, we returned to net sales growth in the fourth quarter as expected, and we anticipate stronger net sales growth for the full year in 2018," said Rich Goudis, CEO of Herbalife, in a press release. "This growth is due to the determination and hard work of our talented independent distributors and employees around the globe who are continuously looking for ways to fulfill our purpose to make the world healthier and happier."
The company also announced upcoming executive management changes effective May 1, 2018, including the transition of Des Walsh from Herbalife's president to its executive vice-chairman. Current Chief financial officer John DeSimone and chief health and nutrition officer John Agwunobi. M.D., will become co-presidents.
For more, see Herbalife's press release.
Cognitive Supplement Brand Settled FTC Health Claims Charges
New York-based Telomerase Activation Sciences and its CEO Noel Thomas Patton have agreed to settle FTC charges the company made false and unsubstantiated health claims for two anti-aging products, including a capsule/powder and a topical cream. There was no monetary fine restitution, but the settlement bars the defendants from making or helping anyone else make misleading and unsupported claims for any such products. They are also prohibited from misrepresenting any paid advertising as independent and failing to disclose material connections between the company and product endorsers.
FTC had alleged Telomerase Activation Sciences falsely advertised its TA-65MD supplement, an astragalus extract product, prevents and repairs DNA damage, restores aging immune function and increases bone density. It further claimed the product, along with its TA65 for Skin supplement, can reverse aging.
For more information, read the press release from FTC.
NIH Grant to Boost Search for Choline Biomarker
Doctors and health officials may soon have a lab test to monitor widespread deficiencies of choline, after the National Institutes of Health (NIH) awarded a $2.6 million grant to UNC Nutrition Research Institute scientists looking for the first ever biomarkers of choline levels.  The National Institute of Diabetes and Digestive and Kidney Diseases (NIDDK) provided the funding to Steven H. Zeisel, M.D., Ph.D., who leads the studies at UNC to develop and validate a panel of lab tests that can assess choline status in humans.
The Centers for Disease Control and Prevention (CDC) have reported 90 percent of U.S. adults fail to meet daily recommended intake for choline, which is crucial for brain, liver, heart and muscle health. There are currently no validated biomarkers for assessing choline nutritional status in clinical or public health settings.
"We need a better lab test that health professionals can use to assess a person's choline status given the narrow range for healthy intake of choline, the three-fold variation in dietary intake in the US, and the effects of common genetic variants on requirements for choline," Zeisel said, in a press release. "With the recent establishment by the Food and Drug Administration of a Reference Daily Intake (RDI) of choline, awareness of this critical nutrient is growing and health professionals will need diagnostic tools to help consumers make good choices for health."
Zeisel's proof of concept pilot research, funded by Balchem Coroporation, helped convinced NIDDK his research is feasible and likely to succeed. "Balchem considers it a privilege to support scientific research in general, but is particularly honored to support ongoing scientific endeavors by Dr. Steven Zeisel and his team," said Jonathan Bortz, MD, Senior Director Strategic Innovation, Human Nutrition and Pharma at Balchem. "We are committed to supporting high-quality research, and Dr. Zeisel's work on choline is world class."
For more, read the University of North Carolina (UNC) press release.
EVNol SupraBio Tocotrienols Quell Piercing Pain in Diabetic Neuropathy Patients
A study published online in JAMA Neurology journal found a year of daily supplementation with 400 mg mixed tocotrienols (as EVNol SupraBio™, from ExcelVite) may reduce lancinating (stabbing, piercing) pain associated with diabetic neuropathy, although the protocol had no significant impact on overall symptoms.
University Science of Malaysia researchers gave patients from the Vitamin E in Neuroprotection Study (VENUS) 200 mg of EVNol SupraBio twice daily for 12 months and measured Total Symptom Score (TSS) and Neuropathy Impairment Score (NIS). Subjects with hemoglobin A1C levels greater than 8 percent or normohomocysteinemia had reduced lancinating pain—one of the symptoms assessed by TSS—after taking the tocotrienol supplements.
"Neuropathic pain is a chronic pain caused by neuronal dysfunction and severe pain could affect quality of life," said Diyanah Roslan, nutritionist at ExcelVite., in a press release. "There are several mechanisms in which this pain could occur, which are – increased activity of 12/15-lipoxygenase and altered expression of voltage-gated sodium channels in the peripheral nerves. Tocotrienol has potential in reducing lancinating pain through modulation of these mechanisms. Further study on these mechanisms are essential for lancinating pain management using EVNol SupraBio™ bioenhanced full spectrum tocotrienol complex."
For more information, read the study publication at JAMA Neurology.
Subscribe and receive the latest insights on the healthy food and beverage industry.
Join 47,000+ members. Yes, it's completely free.
You May Also Like
---