Blogging for Industry Visibility
Blogging for Industry Visibility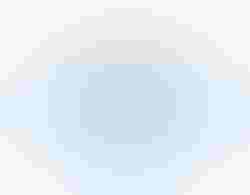 by Jacob Bear
Woody Allen once said, 80 percent of success is just showing up. This is the idea behind most advertising, Web sites and trade shows. Every time your company shows up, theres a chance to make another sale. But in todays changing media environment, dont forget to consider showing up on a blog.
Blog posts have a good chance of making the first page of a Google search. Theyre an excellent tool to quickly inform prospects and clients of new developments, additional products and services, or important newsall without the need to have the information technology department make Web site changes.
For most people, the most daunting part of a blog is the need to constantly write new material. But length isnt necessarily an issue. Posts of 100 to 300 words are easily digestible, and ideal for search engines. There are also short cuts to help create good content.
Follow the News: Spending just 10 minutes a day reading the headlines on Web sites such as NaturalProductsINSIDER.com will offer a wealth of ideas. Anything that makes you laugh, cry or incites your righteous wrath deserves to be commented upon. Developing a unique voice is one key to offering an interesting and widely read blog.
Withdraw from the Objection Bank: Ask the sales staff about the questions, concerns and objections they encounter when meeting with prospects. Keep a file of these issues, and address each one in a separate blog post.
Company News: Whenever anything happens that merits a press release, rewrite it in a first-person, conversational blog post. Leak stories about new innovations and spark some pre-release buzz. This goes for new product and service offerings, special sales and new research or regulations that impact your clients.
Multiple Writers: Share the burden by letting others write for the blog. Empower colleaguesor even customersto give their perspectives. Its also possible to jump start your blog by hiring a professional writer; but, be sure to get someone who is up to speed on the industry and your company.
Develop a Tip of the Week: Got some practical advice that could be passed on to prospects without giving away any trade secrets? This type of post makes a great teaser for an upcoming white paper or VendorWorks presentation.
Multimedia: Why limit the blog to text? Add video clips of the highlights of a presentation, a virtual tour of the plant or a recorded message from the CEO.
Secrets of Blog Promotion
It doesnt take much effort to promote a blog, but surprisingly few bloggers do it. The secret is to connect it to everything else the company is doing, both online and off.
Savvy bloggers connect their blog to a LinkedIn profile. Also consider adding the link to your e-mail and contact information. After writing an especially provocative post, theres nothing wrong with sending out a teaser that dares prospects to read it.
Likewise, put the blog URL on all printed corporate communications, such as mailings and product lists. Anyone taking the initiative to follow through and read that blog is interested in your company.
Over time, a good blog can increase brand recognition, build goodwill for your company and endow the sales force with the prestige of informed advisors.
In a world where information moves at the speed of light, blogs create a relaxing space where visitors can decompress while catching up on the latest info. The best blogs have become extremely popular. The more you show up in this virtual space, the more customers will ultimately show up at your door.
Jacob Bear is a copywriter for the nutraceutical industry. He recently co-authored a white paper on the use of social media for marketing and recruiting Millennials. Contact Bear via e-mail or via his company blog at NutraceuticalsMarketer.com .
Subscribe and receive the latest insights on the healthy food and beverage industry.
Join 47,000+ members. Yes, it's completely free.
You May Also Like
---