About carrageenan
About carrageenan
Carrageenan in its various forms provides the physical characteristics food scientists need when formulating food and beverage products that require gelling or added viscosity.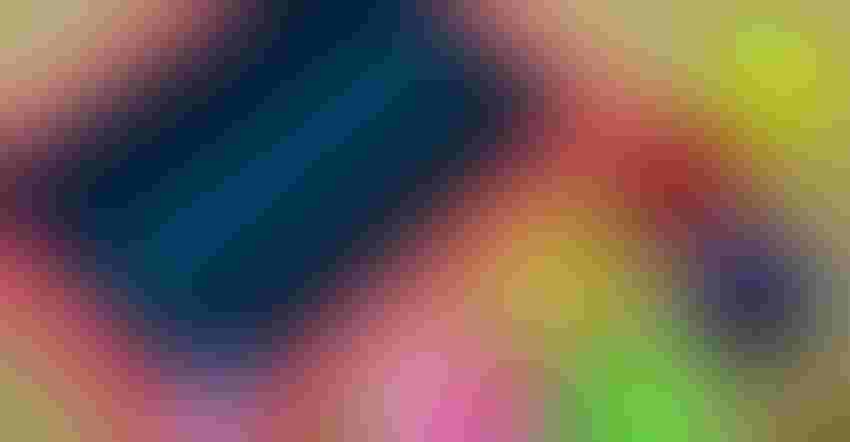 Carrageenans are a specialized category of hydrocolloids that originate from red seaweed (Rhodophycae). Carrageenan in its various forms provides the physical characteristics food scientists need when formulating food and beverage products that require gelling or added viscosity. The use of carrageenan in food dates back to approximately 400 A.D. in Ireland. Early Irish cooks discovered they could extract a thickener similar to carrageenan from Irish moss. Since the 1970s, food and beverage companies have discovered that carrageenan is useful for its superior gelling and thickening properties. It is these qualities that make it useful for use in frozen desserts, dairy- or soy-based beverages, baked goods and even formed proteins.
Going to the source
Carrageenans can either be harvested directly from seaweed beds in the ocean or farmed in controlled settings.  Typical harvesting areas include the Americas, Europe and Asia, including China, Japan, Korea and Philippines.  Depending on the type of water and growing conditions, unique species will provide different characteristics to the resulting carrageenans. After harvesting, carrageenans are generally processed into fully refined or semi-refined products. Fully refined products are processed either using an alcohol-precipitation method or a gel-press method. These refined methods produce the highest quality material with the least amount of odor, color and extraneous cellular material. Semi-refined products undergo a much less-intensive process and are simply alkali-extracted, bleached, dried and milled into a usable powder. Depending on the end application, it may be possible to use a more cost-effective semi-refined (formally referred to as PNG Philippine Natural Grade) as opposed to the more costly, but higher quality, fully refined carrageenans.
Kappa, iota, lambda
Three main categories of carrageenans are typically used in the food industry today: kappa, iota and lambda. There are also combinations of kappa-iota and kappa-lambda type carrageenans frequently used for their complementary functionalities.  Several common species include Chondrus crispus (mixture of kappa and lambda), Kappaphycus alvarezii (mainly kappa), Eucheuma denticulatum (mainly iota), Gigartina skottsbergii (mainly kappa, some iota), and Sarcothalia crispata (mixture of kappa and lambda). All carrageenans have a relatively simple molecular structure, made of a linear polymer of galactose sugars with intermittent sulfate substitutions, which identifies the type of carrageenan.     
From a structure-function perspective, the lower the amount of substitution on the galactose backbone, the higher the exhibited gel strength will be in the finished product.  Kappa carrageenan has the lowest amount of sulfate substitution and therefore the highest gel strength and highest level of brittleness. Iota carrageenans have an intermediate level of substitution and therefore weaker overall gel strength, but they exhibit excellent flexibility and syneresis control. The third category of carrageenans, lambda, is not utilized as a gelling agent, but instead provides viscosity and better mouthfeel. Lambda carrageenans have the highest level of substitution and therefore will not gel unless under the right conditions (e.g., the presence of milk proteins.) The addition of ions, such as potassium and calcium, can increase the gelling properties of kappa and iota carrageenans, respectively.
Carrageenans perform best when used in neutral environments, like milk systems, but specific types can tolerate more-acidic conditions, as long as milk proteins are not present in the system. Physical measurements generally used to quantify carrageenan performance include: ability to gel in milk, salt, and water systems; viscosity (water); milk reactivity; ash content; and mesh profile. 
Functional uses
Dairy manufacturers have long used carrageenan for suspension and mouthfeel characteristics in beverages like chocolate milk, and dairy-alternative products such as soy milk. Formulations made with carrageenan will effectively maintain insoluble ingredients in suspensiondue to the formation of a gel networkwhile simultaneously improving mouth coating, a desirable sensory attribute. Carrageenans help maintain freeze/thaw stability and proper eating characteristics in reduced-fat/ reduced-sugar ice cream. Manufacturers of pudding and gelled desserts depend on carrageenan to provide gelation, syneresis control and positive sensory attributes in their end applications. Meal-replacement and nutritional beverages benefit from the viscosity, quick hydrating and mouthfeel characteristics provided by carrageenan. 
The meat industry has found the gelling and water-holding capacity functionalities to be most beneficial for their products. Carrageenans, when used in combination with other emulsifying salts, can provide increased yields while also providing structural integrity to formed meat products. Meat-based pet food products also benefit from the use of carrageenan in retort canned products because of these same characteristics.          
Carrageenans have also been used in myriad other end applications, including baked goods, processed cheeses, pasteurized whole egg products, dairy-based salad dressings, gelatin-replacement applications, batters, confections and non-food applications, such as cosmetics, and pharmaceutical coatings. 
The evolution of the use of carrageenan will continue to expand as food scientists find more creative ways to leverage its desirable functional attributes.
Maureen Akins is the technology manager for TIC Gums. She has 10 years experience in R&D focusing on the applied use of hydrocolloids across the food industry. Harold Nicoll, APR, is the marketing manager for TIC Gums. He joined TIC Gums in 2011 after 23 years in global marketing communications and public affairs for The Dow Chemical Company.
Subscribe and receive the latest insights on the health and nutrition industry.
Join 37,000+ members. Yes, it's completely free.
You May Also Like
---