The Power of Persistence
The Power of Persistence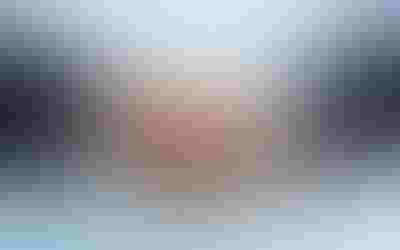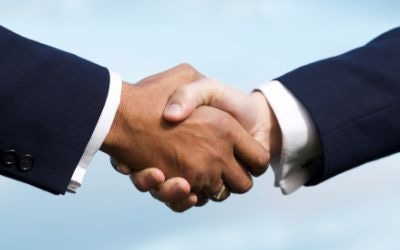 by Rafael Mael
Sometimes, the formulation process is the easy part. For many manufacturers, getting their product lines onto retailers shelves is the real challenge.
Marketing to retailers can seem daunting, but theres a science to making it work. Its easy to get caught up in endlessly tweaking to achieve the perfect packaging or brochurethe perfect photography, the perfect layout, the perfect copy. To be sure, these facets matter. But sometimes, the most essential element is overlooked.
The missing ingredient is persistence. That may sound fuzzy and motivational, yet hard research and the school of hard knocks have shown when it comes to marketing, persistence pays.
In his groundbreaking book, Effective Frequency, Michael Naples proved even a great marketing attempt, tried once, almost never works. Based on his findings, Naples advised businesses to focus on frequency (how often they touch their prospects) over reach (how many prospects they touch).
Herbert Krugman later established the three hit theorythe first exposure grabs attention (What is it?), the second creates relevance (So what?), and only the third and subsequent touches lead to a purchase decision (Ill take it).
Since then, academics have developed sophisticated research models that measure net long-run impact of individual marketing activities. But understanding persistence modeling isnt necessary to use this idea to grow your business.
Youve probably heard of the oft-quoted advertising industry rule that prospects need to see an ad seven times before they respond. And personal experience should show that persistence often determines chances of success. Heres why:
Lets say youre single and you want to get married. Youve got a new haircut and youre feeling great (you are in the health and wellness industry, after all). You head to a mingling spot, approach the first person of the opposite gender, flash your most winning smile and pop the question: Hi! Will you marry me?
Sounds ridiculous, right?
But thats pretty close to the marketing strategy many businesses use. Go to a trade show or any other place where retailers hang out, give them your best smile, hand them a brochure and hope for an I do.
Youre unlikely to get married with this technique. And it doesnt work any better in the business world!
Successful business-to-business marketing works on the same rules that all relationships do. Lets go back to that example and try again.
This time, instead of throwing a marriage proposal at the first person you see, you take the time to do some market research. First, you develop a profile of your ideal future spouse. Based upon your profile, you determine your prospect is likely to be at a certain local social spot.
You head to the target location, do a quick analysis and pick a likely prospect. You confidently introduce yourself, take the time to get to know your new prospect a little better and exchange contact information. Later, you call and ask if going out for coffee would be all right. From there, the relationship is off and running.
With this approach, it will likely take a while before youre ready to propose. But when you do pop the question, you can expect a positive response.
Whats obvious in finding a spouse should be obvious when looking for new business partners. Instead of attacking retailers with print collateral and trying to corner them into placing an order, take the long view, and let the relationship develop. Heres how to do it in five steps:
1. Create a profile: You need a realistic idea of the category of retailer who is likely to carry your line. Not all retailers in the natural products industry are the same, and each operation has its own approach. Take a step back and ask yourself: What kind of retailer would be able to easily sell our products? Sometimes, geography plays a role, too. Be brutally honest in your assessment. What flies off the shelves in Boulder might not budge in Boise. What areas would be most receptive to this product, this line and this price point?
2. Build a hot list: Brush off those dusty business cards from trade shows, start networking and look for prospective retailers online. Depending on your budget and your team, you want to create a list of 100 to 500 retailers with whom you have a serious chance. Establish some goals and get ready to start marketing.
3. Make a first contact: Connect with your list, but instead of pushing them to place an order, let them get to know you on their terms. Email a link to your website or your blog. Send a demo DVD highlighting your production process. Mail a press release or a tear sheet of a recent article about your newest products.
4. Deepen the relationship: Use live networking events and social networking tools to build your connection to your prospects. Invite retailers to connect on LinkedIn or other social networks, and ask and respond to questions. Establish your online presence by giving away your expertisefor free. You can even send out periodic emails with tips and useful links. One word of warning: people ferociously guard their inboxes, so never add anyone to your email list without their explicit permission, and always honor a request to unsubscribe.
5. Stay in touch: Expect not to get the sale right away, but make it easy for prospective retailers to try you out by keeping your current line in front of them. Call, send or email something to your hot list four times a year, at minimum. Use your CRM system (or sticky notes, if youre low tech) to remind yourself; you want to keep touching retailers over and over until they are ready to do business with you.
Slow and steady really works in todays market. So get out there and start marketing with persistence. By transforming your marketing into a disciplined, long-term process, youll cultivate a real market presence. And when retailers are ready for what you've got to sell, they'll know exactly where to turn.
Rafael Mael speaks and advises businesses on growth strategies. He is marketing strategist for Brand Launcher, a unique business development firm specializing in small-to-midsized companies. Brand Launcher is based in Baltimore, and has a team across the United States, Canada, Israel and South Africa.
Subscribe and receive the latest insights on the healthy food and beverage industry.
Join 47,000+ members. Yes, it's completely free.
You May Also Like
---