Social media marketing: Building messaging around data, not assumptions
Social media marketing: Building messaging around data, not assumptions
Relying on stereotypes to provide the necessary insight when marketing supplement and natural products won't engage the target audience effectively.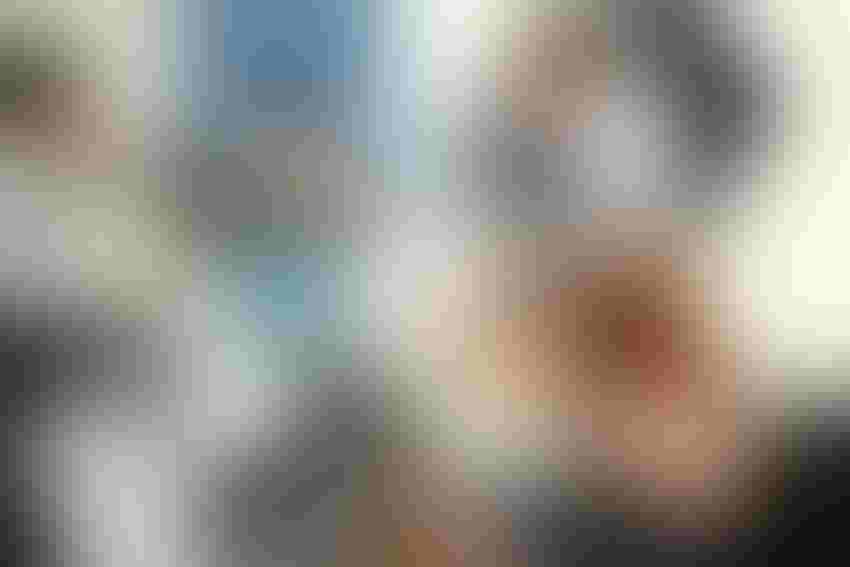 The adage that assumptions are dangerous remains true to marketers in a fast-growing and highly competitive industry Marketers better know what consumers want and need, what their challenges are and what inspires them to buy.
Relying on stereotypes to provide all the necessary insight won't engage the target audience effectively.
For example, some companies still rely on outdated perceptions of Millennials when they market to them. They're not acknowledging that the oldest Millennials are approaching 40. Many of them are running departments and companies, and more are moving to the suburbs. Almost half of Millennial women are moms.
That company might also assume that suburban Millennial moms, for example, likely have the same needs/wants as their counterparts from previous generations.
Wrong! Millennial feelings about food and natural products are definitely different. And their attitudes and needs are different depending on generation, gender, psychographic/lifestyle and nutritional needs. 
The key is to know differences and similarities of various target audiences. Brands should develop—and test—key messaging, then adjust campaigns based on data—not assumptions or stereotypes.
Critically important is continued research and analysis of market data to uncover the real motivations that drive specific audiences. Also important is understanding the U.S. dietary supplement market, which is projected to generate sales of approximately US$57 billion by 2024, from $32 billion in 2016.
An analysis by CBD Marketing of online conversations from July 1, 2017, to July 1, 2018, segmented by audience and gender, further explained how key demographics look at dietary supplements. This analysis included more than 430,000 posts from social media platforms and blog sites.
Dietary supplements and functional foods are an important market and touch on some of the most vital consumer needs—health and wellness, increasing energy and filling nutrient gaps.
It is estimated by the Council for Responsible Nutrition (CRN) that about 76% of U.S. adults (more than 170 million Americans) consume one or more dietary supplements in some form on a regular basis. Even though Baby Boomers/geriatrics are seen by many nutritional supplement companies as the most opportunistic market segment, GenX and Millennial consumers are enhancing their nutritional needs at a high rate.
Top-line insights from the research include:
Baby Boomers account for more than 40% of consumer spending and value the preventative and condition-specific health benefits of supplements. They also are concerned about artificial ingredients.
Gen X, which is expected to triple its share of the national wealth by 2030, is most interested in how nutraceutical ingredients can be incorporated with food.
Millennials, which make up about 30% of the adult population, love protein—but it has to be the right kind.
Again, these insights just skim the surface. Delving into any of these audiences and their preferences would produce the kind of granular insights that help develop messaging and potential targets for a campaign.
How can this information be used?
Research is important, but how the research is used makes the difference between success and disappointment.
Here are some initial strategic steps:
Be careful with messaging: What specific words do people want to hear about a product? When it comes to dietary supplements, certain words will make people from a particular generation more interested, but would turn off people from another.

Adjust for each generation: It's not just what a brand says but how it says it. Each generation hopes a brand "gets" them. While it's possible to find commonalities that may work for everyone, a more successful route might be to tailor marketing and advertising to target a certain age group or subgroup within that generation.

Pick the right platform: Generations split on social media—Facebook is a better bet for Gen X and Baby Boomers; use Instagram or Snapchat for Millennials.

Look for the right influencers: Influencer marketing is important for some consumer campaigns, but it's critical an influencer connects with a campaign's most important audiences.

Take a content test drive: Once an approach is chosen, work with the digital team to measure the response website and social media content get. Use those findings to optimize the content.

Watch the news: Whether it's a major scientific report, investigative media story or an influencer's unexpected negative statement, it's vital to stay on top of conversations about a product and its competitors. Real-time social listening is an ideal way to catch these statements as they happen and monitor the ripple effect while also responding as needed.
Keep monitoring! No matter what the demographic is, attitudes, beliefs and influencers will change. The messaging that sold energy drinks to 25-year-old men in 2015 may not be relevant to 25-year-old men in 2020.  As loyal customers age, will they still want/need to consume the product? Then there's competition—a whey protein may be less desirable when more plant-based options hit the market.
Social listening and analysis help to continually refine messaging, outreach and even product itself. Data on its own is not perfect and requires constant research and confirmation. But it's light years better than relying on old assumptions.
Lori Colman is founder and co-CEO of CBD Marketing in Chicago. She's been instrumental in developing brand and marketing strategies for companies in the health and wellness sector for more than two decades. Colman is known for consumer research and insights related to demand for food, ingredients and dietary supplements, as well as the impact of technology and social media as influencers driving choice.
Bob Musinski is a senior leader for CBD Marketing's PR and social media practice. With experience in strategic communications as well as the news media, Musinski draws on his knowledge of what resonates with key audiences to help clients build awareness, demonstrate thought leadership and, ultimately, drive sales. Musinski has broad experience guiding PR, social media and content initiatives for food and food ingredients clients, health and wellness organizations, financial institutions, universities, non-profits and other organizations.
Subscribe and receive the latest insights on the healthy food and beverage industry.
Join 47,000+ members. Yes, it's completely free.
You May Also Like
---