Social Media: Content and Accessibility
Social Media: Content and Accessibility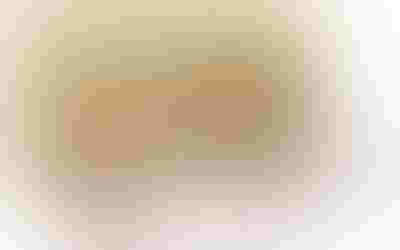 by Anthony Galasso
As the social media landscape continues its exponential growth, its functionality as a business-to-business sales and marketing tool has grown accordingly. What was originally designed as an electronic means for friends to stay in touch has matured into a billion-dollar industry with a place in boardrooms across the globe. Business.com recently published a chart detailing how companies using social media are seeing beneficial results. About 1,400 businessmen were asked how their company currently judges success of social media initiatives; the top three answers were Web traffic, engagement with prospects and brand awareness. Therefore, while serving as a potential sales and marketing support tool, a social media presence can greatly improve a companys organic search results through increased Web visitors, while contributing to greater brand building and recognition.
Hit the Links
Though business social media is clearly on the rise, a large percentage of companies have yet to dive in. Many company leaders recognize the need for a social media presence, yet many do not understand whatand, more importantly, howto achieve it. There are many ways to achieve this goal.
To take the first step toward utilizing social media to enhance a corporate online presence, personnel can create individual profiles on LinkedIn. At the same time, it is recommended a corporate, or company, profile is created. It is important for management to encourage all employees to create a LinkedIn page so the corporate profile on LinkedIn provides a fair and accurate depiction of the company.
A LinkedIn profile can provide myriad networking opportunities and strengthen already-existing value-chains while offering the potential to discover new pathways to sales. Often referred to as the global water cooler, social media sites such as LinkedIn have industry and association groups for LinkedIn members to participate in. Participation can take on many forms, from simply viewing conversations taking place within their industry to being an active contributor .
These LinkedIn industry groups are continually created, providing a common gathering place for members to discuss industry issues, search for distributors or even poll industry thought-leaders for opinions. For example, the SupplySide LinkedIn group has more than 5,100 members, ranging from C-suite executives and sales representatives to media, marketers and more. With a broad level of active participants, discussions on popular LinkedIn groups provide a wide range of knowledge, experience and opinions from which individuals can always find a takeaway that can help in their professional life.
Three steps to immediately use LinkedIn:
Create an individual profile, including a summary of work experience, specialties and education.

Find and connect with the professional contacts with whom you are currently affiliated.

Join industry-related groups to further enhance your network, and continue professional development through monitoring and participating in discussions.
Sharing Content
While LinkedIn offers professional social networking opportunities, new and unique social marketing tactics can maximize presence across additional social media sites, including Facebook, Twitter and YouTube. One effective tool that can be connected to your LinkedIn profile is SlideShare, a business media site for sharing PowerPoint and keynote presentations, documents and pdfs. This application helps to easily share content with all your connections and fellow group members.
Another new form of content delivery is the social media release (SMR), or press release 2.0. Designed to allow companies to enhance their social media coverage and availability, the SMR utilizes a new design that makes news sharable across multiple media formats simultaneously.
While the traditional press release format is alive and well, the SMR retains its most useful features while offering a multitude of new, immediately sharable content. For example, if a company plans to announce the launch of a new product, an SMR can contain an embedded video of a product demo. The SMR can also provide HTML coding for the video to be embedded onto media and social media sites. Simultaneously, the SMR can also provide a simple reTweet feature, as well as recommended hash tags to increase searchability. For example, tweeting Check out our prebiotic ingredient at #SupplySide East would instantly categorize this tweet with all SupplySide-related terms on the social media platform, making it simple for anyone searching Twitter for similar content to find that specific news.
The SMR can provide plenty of additional sharable content, including high-resolution images, podcast downloads, RSS feeds and links to related blogs, among others. However, it is critical to remember content is still key, and no matter how sharable or accessible the announcement, it must be newsworthy or it will not earn effective coverage. Finally, the SMR can be distributed through already developed distribution channels, including a companys internal media list, or through a wire service, such as PitchEngine.
Three steps to create and distribute an SMR:
Create newsworthy content.

Provide links and coding to embed content such as video, images, podcasts and Twitter posts.

Distribute through an already-created media list, a reputable wire service or a social PR platform such as PitchEngine.
Remember, a corporate social media presence can provide users with a number of benefits, ranging from increased sales leads, to improved brand recognition and organic search results. At its core, social media provides the opportunity to add value to business relationships, providing information across the Web in real-time. Even just dipping your toes in the water can provide unique solutions and tangible results in helping brand and business grow.
Anthony Galasso is a senior public relations account executive for Compass|SGW, and has promoted several products and launches in the nutraceutical industry. He is well-versed in the social media landscape, having run and participated in LinkedIn, Facebook, Twitter and blog-driven campaigns. (973) 263-5296; [email protected] .
Subscribe and receive the latest insights on the healthy food and beverage industry.
Join 47,000+ members. Yes, it's completely free.
You May Also Like
---