Naturopathic Market Offers Opportunity
Naturopathic Market Offers Opportunity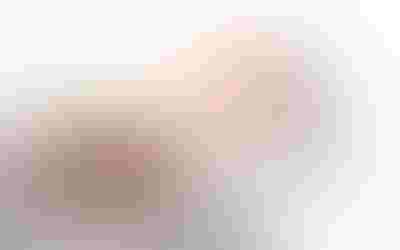 by David A. Tallman, D.C., N.D., and Razi Berry-Tallman
Naturopathic medicine is one of the fastest growing medical specialties in North America, and while the public is probably hearing and reading a lot about it, manufacturers may not be fully aware of what the naturopathic paradigm is and how to reach the market. Naturopathic physicians (N.D.s) treat millions of high-end natural health consumers across the United States and Canada. Five million patients expected to see a naturopathic physician in Ontario alone, according to a 2006 public opinion poll conducted for the Coalition of Naturopathic Medicine.1 Companies seeking to enter this market must understand not only what naturopathic medicine is, but also what it isnt.
Naturopathic medicine is not integrative, complementary or alternative medicine. It does not integrate some natural therapies into a conventional medical model, nor is it the adding of a few natural modalities into a medical practice. The philosophy is not motivated by the desire to avoid convention. It is a philosophy and practice of medicine that understands the bodys inherent propensity toward healing.
Incorporating this philosophy allows synergistic partnerships with highly trained natural medical professionals who understand natural products, tools and services. Naturopathic patients average 40 minutes with the doctor,2 allowing for education and compliance conversion.
N.D.s attend a four-year graduate-level medical program and are educated in the same basic sciences as are allopathic or osteopathic medical students. Students become primary care physicians with a specialized focus in preventive medicine and natural therapeutics. Graduates sit for national board exams to become licensed as primary care-physicians within licensed states or as individual jurisdictions allow.
N.D.s diagnose disease and treat patients by using natural modalities, such as nutraceuticals, herbal medicine, clinical nutrition, homeopathy, physical medicine, therapeutic injections, bio-identical hormone replacement, counseling, acupuncture and hydrotherapy, among others. N.D.s have unsurpassed education in the use of these products for acute and chronic illnesses. They choose treatment based on the individual patient, not on the generality of symptoms. This approach has proven successful in treating both chronic and acute conditions. Naturopathic physicians potentially have the highest awareness of which patients are going to benefit most from a given product or brand.
The naturopathic physician achieves health restoration by utilizing six principles3 taught at naturopathic medical institutions:
1. The Healing Power of Nature (Vis Medicatrix Naturae): Naturopathic medicine recognizes an inherent self-healing process in the body that is ordered and intelligent. Naturopathic physicians act to identify and remove obstacles to healing and recovery, and to facilitate and augment this inherent self-healing process.
2. Identify and Treat the Causes (Tolle Causam): The N.D. seeks to identify and remove the underlying causes of illness, rather than to merely eliminate or suppress symptoms.
3. First, Do No Harm (Primum Non Nocere):  Naturopathic physicians follow three guidelines to avoid harming the patient:
Utilize methods and medicinal substances that minimize the risk of harmful side effects, using the least force necessary to diagnose and treat;

Avoid when possible the harmful suppression of symptoms; and

Acknowledge, respect and work with the individual's self-healing process.
4. Doctor as Teacher (Docere): Naturopathic physicians educate their patients and encourage self-responsibility for health. They also recognize and employ the therapeutic potential of the doctor-patient relationship.
5. Treat the Whole Person (Tolle Totum): Naturopathic physicians treat each patient by taking into account individual physical, mental, emotional, genetic, environmental, social and other factors. Since total health also includes spiritual health, N.D.s encourage individuals to pursue their personal spiritual development.
6. Prevention (Preveniere): Naturopathic physicians emphasize the prevention of diseaseassessing risk factors, heredity and susceptibility to disease and making appropriate interventions in partnership with their patients to prevent illness. Naturopathic medicine is committed to the creation of a healthy world in which humanity may thrive.
The Naturopathic Market
As naturopathic physicians study natural medicine in their post-graduate medical college curriculum, they are arguably the most highly trained physicians with regard to the use of natural products. N.D.s require less education about the rationale of products; instead, emphasize the brand exposure, explaining aspects of purity, quality and/or service that are important.
The use of products and services is quite varied in the naturopathic practice, as many doctors may utilize single-agent products to elevate the status of organ or gland function and then administer complex formulas and brand combinations for chronic conditions. Most of them offer a broad range of products for the benefit of their patients.
A recent survey found 35 percent of N.D.s stock more than 21 different brands in their office4 and 57 percent reported supplement sales exceeded one-quarter of their practices gross income. The overwhelming majority of naturopathic medical office visits are cash-pay, from patients who have the interest and means to achieve satisfaction from a brand. Another 30 percent of NDs reported $5,000+ gross supplement sales per month.5
N.D.s have great potential as valued partners for dietary supplements manufacturers. As the only licensed healthcare professional who studies natural medicine as part of a postgraduate curriculum,  N.D.s are bona fide experts in nutraceuticals,  and once converted to your brand, they can be lifelong patrons.
Razi BerryTallman is founder and co-publisher of Naturopathic Doctor News & Review (NDNR), a multi-award winning publication for naturopathic medicine in North America. A natural health activist and business consultant, Razi resides in Scottsdale, AZ with her husband David Tallman and their two daughters.
David A. Tallman, DC, N.D., attended Texas Chiropractic College in Pasadena, TX and Southwest College of Naturopathic Medicine in Tempe, AZ. He is also the publisher of Naturopathic Doctor News & Review (NDNR) and the International Journal of Naturopathic Medicine (IntJNM). Dr. Tallmans practice is devoted exclusively to prolotherapy and naturopathic orthopedic medicine in Scottsdale, AZ.
References are on the next page...
References for "Naturopathic Market Offers Opportunity"
1. 2006 study conducted by Innovative Research Group
2. Boon H, et al. "Practice patterns of naturopathic physicians: results from a random survey of licensed practitioners in two US States." BMC Complementary and Alternative Medicine 2004 Oct 20; 4:14.
3. Prepared for the Special Committee on the Definition of Naturopathic Medicine. Zeff, J. and Snider,P. Definition of Naturopathic Medicine Position Paper, Adopted November 1, 1989, Rippling River Convention: AANP.
4. Naturopathic Doctor News & Review ( NDNR) readership survey, 2010
5. Naturopathic Doctor News & Review (NDNR) readership survey, 2009
Subscribe and receive the latest insights on the healthy food and beverage industry.
Join 47,000+ members. Yes, it's completely free.
You May Also Like
---