Leveraging LinkedIn Groups
Leveraging LinkedIn Groups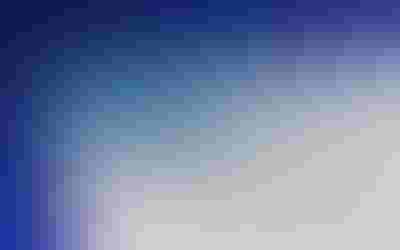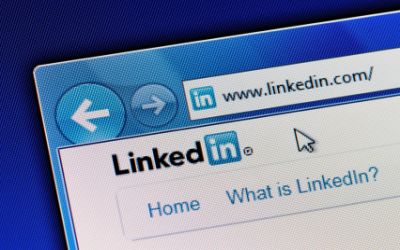 by Jean Ban
After almost a decade into the social media revolution, most folks are familiar with the four main social media platforms: Facebook, Twitter, YouTube and LinkedIn. Even those who are not personally engaged on all of them know they exist andgenerallyhow they are used.
One, in particular, stands out in the business realm. With more than 100 million users, LinkedIn has proven to be the most popular social media network for professionals. Its easy to see why. It was built specifically with business and business people in mind, and it just keeps getting better.
Unfortunately, some people still think of LinkedIn strictly within the context of managing their personal brandbuilding their profile and online resume, including collecting recommendations. As important as that may be, especially in these challenging economic times, it only scratches the surface of one of the most powerful tools available to build connections to industry colleagues, and to the people and organizational entities that are influentialLinkedIn Groups.
A LinkedIn Group collects people around a topic, subject or interest. There are benefits to connecting via LinkedIn Groups for every professional: food scientists and developers, sales, marketing, customer service, human resources (HR), procurement, supply chain, executive management and more.
There are more than 750,000 groups on LinkedIn. Within the huge food, ingredient, functional foods and supplement arenas, virtually every major organization, professional group, media entity, conference and special interest has one. Below are examples, by search term:
CPG: 194 groups, including the CPG Supergroup with more than 35,000 individual members representing every vertical CPG industry segment

Functional Foods: 24 groups

Nutraceuticals: 35 groups

Food Ingredients: 93 groups

Natural Products: 327 groups
Whatever the specialty or industry sector, there is a LinkedIn Groupor manydesigned to connect interested professionals. Exploring those groups to find the most targeted involves reviewing information about the group, its mission statement and other information on its group profile page. Ask to become a member if its a fit.
Some groups are sponsored and managed by an organization, some by a publisher or a magazine, some by trade groups and others by conferences and events. And some are started by individuals who just have an interest in connecting around a topic, subject or career-focused area. Theres a wide diversity and breadth of relevant groups available to join.
Because most groups have to approve new members, it is best to request to join only those where there is an obvious and legitimate connection to your career interests and professional status as identified on your profile. A watchful group administrator will go to your profile to see if you really meet the groups criteria for joining before approving the join request.
LinkedIn Groups exist to connect professionals with like interests and career tracks for conversations, advice, insights and sharing. Expect conversations to run the gamut, from a request as mundane as I need a supplier who can provide XYZ ingredient to a testing lab in India to I need advice around formulating with gluten-free starches for a coating application and Ive never been to the Anuga conference in Europecan anyone tell me what to expect?
Conversations are connectors, and connections lead to relationships, and relationships can lead to business and more. Just remember blatant selling and promotion of yourself or your company is like posting spama complete turn-off within the group environment and a poor reflection on you, and the manager of that group. Groups are meant for sharing useful info and insightsother benefits come only as a result of that dynamic.
Ready, Set, Leverage!
Having joined a groupor a fewits time to leverage the power group connections provide. For example, once you are a member of a group, you can send messages directly to other group members, bypassing the usual rule that you need to know the person personally and connect with them as a first-degree connection.  Further, group members can view the profiles of other members of the same group without formally being connected. The more groups you join, the more you are able to take advantage of this capability.
The LinkedIn Groups discussion boards can be used to engage in conversation, post a link to an interesting article or ask a question. Connect via your personal LinkedIn to members of the Group whom you want as individual contacts.
Next, promote the group through your network of contacts who might benefitthe ones who are on LinkedIn and those who are not. Put the group logo on your own profile, Tweet about it or include a link in a Facebook post.
Finally, be sure to follow the group rules as posted by the group manager. Expectations around what is appropriate and what is considered spam will be defined there, and helps ensure professional use of the group platform.
Once you become a regular user of LinkedIn and an active member of even a few groups, youll recognize the enormous potential and possibilities of this part of the LinkedIn social media platform. It can enlarge your circle of contacts important to you as an individual, and as a representative of your profession and company.
SupplySide LinkedIn Group
The SupplySide group was created for healthy and innovative ingredients buyers/suppliers/marketers of dietary supplements, food, functional foods, beverage, cosmetics, personal care and nutrition for animals to exchange ideas and opinions, natural products facts, industry challenges, news and trends.
Organized by VIRGO, the producers of SupplySide West and SupplySide Marketplace, the SupplySide group has more than 8,000 members, who include top management professionals from companies such as Unilever, Colgate-Palmolive, Estee Lauder, Kraft, Kellogg, Vitamin Shoppe, GNC, Tyson Foods, Avon, L'Oreal, Sephora, General Mills, Calvin Klein, Pfizer, KFC, Jim Beam, Johnson & Johnson, NBTY, Coca-Cola, Pepsico, Guthy-Renker, Burt's Bees, Hershey, Nestle, Mars, ConAgra Foods, Schiff, Ideasphere (Twinlab, Nature's Herb, etc.) and  more.
Jean Ban is vice president, public relations and social media at CBD Marketing , a Chicago-based integrated marketing firm serving a wide variety of clients, including food and ingredients companies, and science-based organizations.
Subscribe and receive the latest insights on the healthy food and beverage industry.
Join 47,000+ members. Yes, it's completely free.
You May Also Like
---