Digital marketing boosts nutraceutical market
Digital marketing boosts nutraceutical market
Several factors influence the continued growth of nutraceutical market sales such as health care reform, loss of health benefits and increased out-of-pocket expenditures.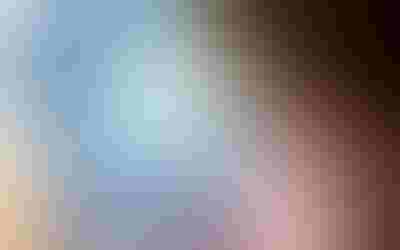 Nutraceutical market sales continue to grow as several factors, such as health care reform, loss of health benefits and increased out-of-pocket expenditures force consumers to search for alternative means to manage health care. According to IBISWorld, consumer supplement expenditures are expected to rise at an average rate of 4.5 percent annually to $34.7 billion through 2016. Another contributing factor driving supplement sales is the increasing aging population, who continue to struggle with health concerns associated with longer life spans. Because of an uncertain economy, coupled with increased consumer knowledge and awareness of organic methods to improving health, the demand for vitamins and supplements will increase.
Distributors have also seen an increase in supplement sales as more consumers turn to digital channels to purchase products. According to research conducted by Euromonitor International, the global vitamin and supplement market is worth $68 billion with Internet sales contributing a major share in the growth of supplement demand. The online vitamin and supplement sales industry is expected to accelerate and attract more consumers, including distribution companies, during the next five years due to growing demand and minimal obstruction to accessibility. In 2010, Consumerlab.com reported 44 percent of consumers purchased nutraceuticals online. This suggests customers are exploring non-traditional channels to gain information and obtain goods. To capitalize on this growing trend, companies must incorporate digital marketing campaigns as a means to not only promote available products, but to also establish a rapport with those who are heavy users of technology.
Digital marketing involves using one or more digital channels such as email, social networks and mobile devices as vehicles to communicate the value of goods and services to a specific audience. As more businesses surface within the supplement industry, there is an increasing need to differentiate one company from another. Instilling promotional content via the online community is a direct way to cultivate relationships with potential and existing customers. Consumerlab.com surveys also found the Internet was the most popular outlet to purchase supplements, with health food stores a close second. With more consumers purchasing items via the internet, adding digital marketing into an existing strategy is an obvious choice for additional exposure.
Understanding the power of content marketing becomes incredibly important as companies begin to implement digital marketing tools into their multi-faceted strategies. Forbes magazine predicted, in 2013, more businesses will adopt online marketing due to an increase in email marketing, social media and mobile usage. As a company chooses the digital marketing tools that best suits their market audience, it is important to know what is available and how it will effectively engage consumers.
Digital technology has changed the way consumers make final purchase decisions. Consumers who used to seek word-of-mouth experiences from friends and family now look to online reviews and recommendations from social media sites while comparing features, price and concessions. This public forum allows companies to participate in dialogue, while educating customers on existing and forthcoming offerings, purchasing programs, and product categories. This can be beneficial to both business-to-consumer and business-to-business purchasers as it provides a sense of independence in decision-making without feeling persuaded, but rather well-informed. Facebook, Twitter, YouTube and other social media sites serve as direct channels for consumers to interact with brands. Whether through email or mobile devices, companies can effectively engage potential buyers by associating multiple technologies to enhance a customers experience. Doing so can prevent missed opportunities of purchase bringing a customer closer to making a final decision.
Whether a business is a storefront with supporting digital exposure, or a true eCommerce business, remaining relevant by including engaging marketing strategies can enhance the brands awareness. Just as consumers increasingly embrace social technology, companies may want to invest in doing the same. Understanding the variety of digital marketing tools available and implementing a well-planned strategy can give companies a competitive advantage within the supplement industry. It can also grow a strong base of brand loyal consumers by providing a direct channel to better understanding their needs and preferences allowing for personalized, applicable communications across media.
Brianne Vaskovardzic , a representative for industry-leading dietary supplement manufacturer Private Label Nutraceuticals , enjoys tracking and analyzing the latest trends, exciting developments, and breaking news within the nutritional product industry. To stay on top of the latest nutritional industry trends, follow her on Twitter @PLNutra or visit the Private Label Nutraceuticals blog .
Subscribe and receive the latest insights on the healthy food and beverage industry.
Join 47,000+ members. Yes, it's completely free.
You May Also Like
---