Calcium Supplements Linked to Increased Heart Attack Risk
Calcium Supplements Linked to Increased Heart Attack Risk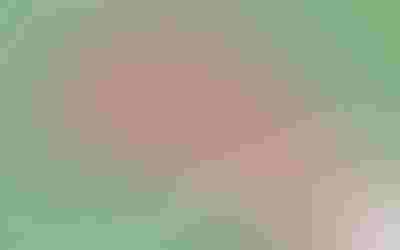 AUCKLAND, New ZealandAn investigation of the effect of calcium supplementation on risk of heart attack showed a positive correlation, according to results published in the July 29 issue of the British Medical Journal (2010;341:c3691). Researchers from University of Auckland conducted meta-analyses of studies from Medline, Embase and Cochrane Central Register of Controlled Trials published from 1966 to March 2010, and utilized reference lists of meta-analyses of calcium supplements and two other clinical trial registries. They included only randomized, placebo controlled trials that involved at daily calcium supplementation of at least 500mg in at least 100 participants (mean age more than 40 years) for a duration of more than one year.  
Of the 15 trials included in the meta-analysis, five with patient level data (8,151 total subjects) revealed heart attack rate of 143 patients on calcium compared to 111 on placebo. Similarly, in the 11 trials with trial level data (11,952 total subjects) 166 calcium subjects experienced heart attack, compared to, 130 in the placebo group.
The researchers concluded, Calcium supplements without co-administered vitamin D) are associated with an increased risk of myocardial infarction. As calcium supplements are widely used these modest increases in risk of cardiovascular disease might translate into a large burden of disease in the population. They suggested officials reassess the role of calcium supplementation in osteoporosis care.
An accompanying editorial by John Cleland, professor, and Sue Steel, consultant physicist, both from Hull York Medical School, University of Hull, Kingston, United Kingdom, and Klaus Witte, senior lecturer and honorary consultant cardiologist at Multidisciplinary Cardiovascular Research Centre, University of Leeds, used the meta-analysis results to broadcast sweeping warnings on calcium supplementation. On the basis of the limited evidence available, patients with osteoporosis should generally not be treated with calcium supplements, either alone or combined with vitamin D, unless they are also receiving an effective treatment for osteoporosis for a recognised indication.
However, the editorial did highlight the possibility that increased heart attack is not a true effect, as the intervention may be changing the presentation rather than the incidence. Although the risk of myocardial infarction seemed to increase substantially (by about 25 percent) with calcium supplementation, this was not accompanied by an increase in mortality, they wrote.  Calcium supplements could simply be causing gastrointestinal symptoms that could be misdiagnosed as cardiac chest pain. However, even if calcium supplements really are safe, a neutral effect on mortality casts doubt on whether they are effective prophylaxis for fractures.
The Council for Responsible Nutrition (CRN) reacted to the meta-analysis publication by reminding calcium supplementation has a long history of positive results in osteoporosis and expressing concern this current review will scare people from taking calcium supplements that could help them.
Adequate calcium intake is vital to building and maintaining healthy bones, and to preventing osteoporosiswhich is caused by a failure to build adequate bone mass or by bone loss that occurs as we age, said Andrew Shao, Ph.D., senior vice president, scientific & regulatory affairs, CRN, who added most people do not get enough calcium from diet alone, rendering calcium supplements important to consumers of all ages.  The results from this meta-analysis do not undermine the value calcium supplements offer to those concerned with maintaining or increasing bone density, as years of research shows these products do.
CRN called the researchers conclusion dramatically overstated and pointed out the limitations of meta-analysis, in general, and this meta-analysis, specifically. They noted of more than 300 trials on calcium, the researchers included only 15 trials including seven with little to no conclusive cardiovascular data and only five accounting for most of cardiovascular outcomes. CRN also noted the researchers excluded of any large, important trials involving both calcium and vitamin D, such as the Womens Health Initiative, which found calcium plus vitamin D had no effect on the risk of coronary heart disease or stroke.
The authors characterize these findings as though all of the selected studies suggest increased risk.  In fact, the opposite is true: most of the studies do not suggest increased risk, Shao said.  Its unfortunate that these researchers are making sweeping judgments about the value of calcium supplements by only assessing a handful of handpicked studies. He further pointed out none of the original studies included in the meta-analysis were designed to evaluate cardiovascular outcomes.  Additionally, the data on cardiovascular events was never previously published, so the meta-analysts had to track the information down separately, in some cases, 10 even 20 years after the original study was published.
Subscribe and receive the latest insights on the healthy food and beverage industry.
Join 47,000+ members. Yes, it's completely free.
You May Also Like
---